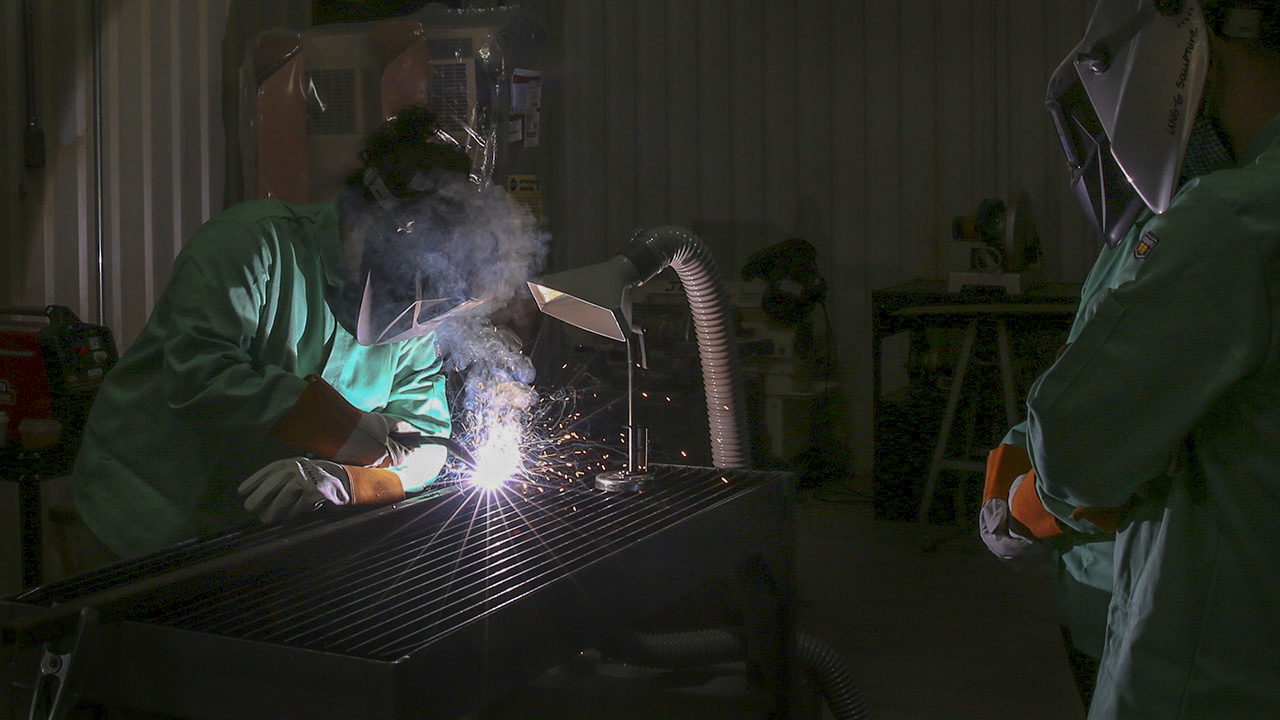 Visual arts students learn to weld sculptures
"The LEAP grant has given me and my students the tools we need to create great works of public art," Repko said. "And now we have a new space on the Gainesville campus to build these pieces. Our students can produce art that can withstand the elements, which will take the public art initiative further."
Repko's ultimate goal is to have students design and build large sculptures to revolve around the housing authority communities and UNG campuses.
"We can make the experience valuable for students and give back to the community," Repko said.
Alexandra Sorto, a senior pursuing a degree in art marketing, was just thrilled to use the welding machine properly.
"The goal is to heat up the metal you're touching and make it look like pearls," the Sugar Hill, Georgia resident said. "It's almost like using a glorified glue gun. Beads are the norm."
Sorto said one of his welds looked good but the other didn't look appealing. Alvarez admitted his first weld turned out to be sloppy, but it pushed him to work harder. The Lawrenceville, Georgia resident aspires to make a living as a carver, especially given his family's background.
"My grandmother was a metalworker. She had her own metal shop," Alvarez said. "Using the welder makes me feel close to her, now that she's passed away."