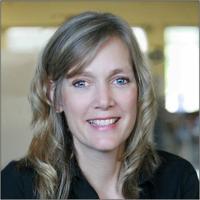 Visual Arts Alliance Announces Leadership Awards for 2022 | Culture
Dennis Baker, co-founder and chairman of the Visual Arts Alliance (AVA), received the 2022 Alameda County Arts Commission Leadership Award from the County Supervisor District 1, which represents Livermore, Dublin and parts of Pleasanton.
Anne Giancola, head of visual arts and education for Livermore Valley Arts, received the award from the District 2 commission, which represents Oakland and most of Pleasanton. Traditionally, the commission votes to recognize one person from each of the county's five supervisory districts, based on community nominations, although this year the commission announced six awards due to a tie for District 3.
The other winners were Tina Blaine, Naomi Johnson-Diouf, Naru Kwina and Ruey Lin Syrop.
In addition to launching AVA, which provides space on its website to help artists establish an online presence and exhibit their work, Livermore resident Baker is co-lead of the Tri-Valley Artist Studio Tour and a member of the Livermore Art Association. , Pleasanton Art League and Dublin Arts Collective, where he was a board member.
In addition to his role with Livermore Valley Arts, Giancola is a member of the Pleasanton Civic Arts Commissioner, a founding member of AVA, a board member of the Pleasanton Cultural Arts Council and a member of the Northern California Women's Caucus for Art. She also participated in the creation of the Tri-Valley Artist Studio Tour during the COVID-19 pandemic. As a working artist, Giancola focuses on painting murals.
The six winners will be recognized by the Alameda County Board of Supervisors on Tuesday, October 4, in conjunction with National Arts and Humanities Month. For more information on other winners, visit [email protected]