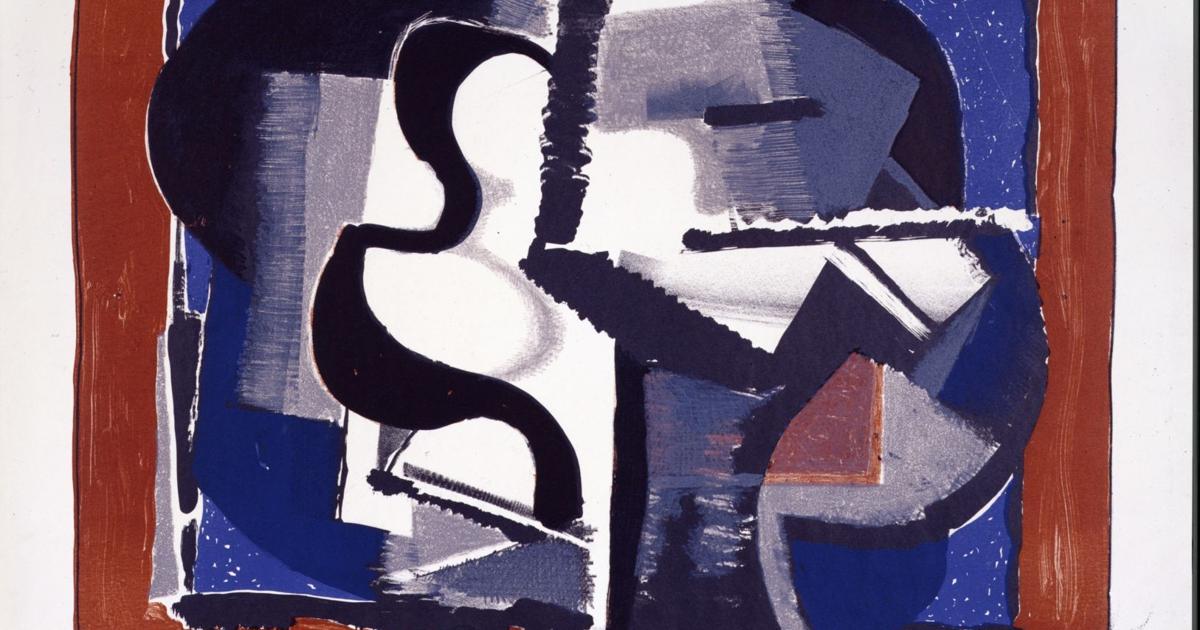 Vermont Visual Arts | Vermont Arts
AR Market: Jason Galligan-Baldwin, through Feb. 26, "Security Procedures," explores the anxiety of living in a culture that "has no distinct culture," "ARTE at AR," 159 N. Main St., Barre, 802-479-7069, www.studioplacearts.com online. Opening hours: 11 a.m. to 7 p.m. Wednesday to Saturday.
Espresso Bueno: Conor Lahiff, through Feb. 9, distinct, surreal weather-inspired landscape photography on metal, and more, 248 N. Main St., Barre, 802-479-0896, espressobueno.com Hours: 7:30 a.m. at 2:30 p.m. from Monday to Friday; 8 a.m. to 2 p.m. Saturday to Sunday.
Studio Place Arts: "Face It", until March 5, various faces of more than 30 artists, gallery on the ground floor; Ned Richardson's 'What Machines Told Me' uses digital techniques to interpret the connections of the living forest around his home, the second floor gallery; "Call and Response", the work room of photographers and social isolation, third floor gallery; Sonya Sagan-Dworsky: "Rejected: Daily Trash Views," Quick Change Gallery, SPA, 201 N. Main St., Barre; 802 479-7069, www.studioplacearts.com online. Opening hours: 11:30 a.m. to 5 p.m. Wednesday to Friday; 11:30 a.m. to 4 p.m. on Saturdays and by appointment. Social Art, 3:30 p.m. to 5 p.m., Saturday, February 19 (masks required).
Brandon Artists Guild: Student Art Show, through Feb. 27, presented by students at Rutland Northeast Supervisory Union Schools K-12, 7 Center St., Brandon, 802-247-4956, www.brandonartistsguild.org online. Opening hours: 10 a.m. to 5 p.m. Tuesday to Saturday; 10 a.m. to 4 p.m. Sunday.
Brattleboro Museum & Art Center: "Natalie Frank: Painting with Paper," through February 13, portraits of imaginary female figures, each accompanied by an animal; "William Ransom: Keep Up/Hold Up," through March 5, the sculptural installation reflects the artist's experiences as a black man in America; "B. Lynch: Pull Back the Curtain", until February 13, a multimedia installation examines the corrosive effect of income disparity on society; "Michael Abrams: Arcadia Rediscovered", until March 5, a multimedia installation of immersive painting revisits 19th-century Arcadian landscape painting; "Evolving Traditions," through February 13, exhibits from the Guild of Vermont Furniture Makers; "Inspired by the Past," through March 5, featuring members of the Vermont Glass Guild, Union Station, Main Street (Route 5) and routes 119 and 142, Brattleboro, 802-257-0124, www.brattleboromuseum.org online.
BCA Center: Eric Aho, Feb. 18-June 5, "Headwater," paintings featuring captivating scenes from the natural world; Sarah Trad, February 18-June 5, 'What Still Remains', Lebanese-American artist explores complex themes of personal and cultural identity through film-based media and textiles, Burlington City Arts, 135 Church St., Burlington, 802-865-7551, www.burlingtoncityarts.com
UVM Fleming Museum: "Unpacked: Refugee Baggage", from February 8 to May 1, multimedia installation by Syrian-born artist and architect Mohamad Hafez and Iraqi-born writer and lecturer Ahmed Badr; Dark Goddess: An Exploration of the Sacred Feminine," from February 8 to May 1, Shanta Lee Gander's photo series is a blend of ethnography and cultural anthropology; Storytelling Fair: "Reckonings" (new), through May 6, museum staff and student interns reflect on the final months of 2020 with a focus on objects from the collection, 61 Colchester Ave., Burlington, 802- 656-0750, www. flemingmuseum.org online. Free entry.
DaVallia Gallery: Julia Jensen, through February 6, "Visceral Landscape," paintings by local artist, 39 North St. (Route 103) Chester, (802) 875-8900, www.thedavallia.com online.
The Hyde Collection: "Robert Blackburn & Modern American Painting", until April 24; "Georgia O'Keefe: Pattern of Leaves," through May 16, Warren St., Glens Falls, New York, 518-792-1761, hydecollection.org
Museum of Daily Life: "Life in Lists and Notes, through May 22 (2022), celebrating the poetic, mnemonic, narrative and enumerative qualities of lists and notes, and explores their myriad creative, professional, bureaucratic, institutional , Household and Personal Uses Through the Ages, 3482 Dry Pond Road (Route 16), Glover, www.museumofeverydaylife.org online.
Highland Center: Open Air Gallery, Ski & Snowshoe Trail, through March 27, two miles for all ages, Highland Center for the Arts, 2875 Hardwick St., Greensboro, 802-533-3000, highlandartsvt.org online.
Hood Museum of Art: "Unbroken: Native American: Ceramics, Sculpture and Design," through April 30, from the permanent collection; "This Land: American Engagement with the Natural World," through July 23, artistic responses to the natural world by American artists; 'Southern Gothic', through February 26, explores the complex and often macabre world of the southeastern United States; "Thornton Dial: The Tiger Cat," through Feb. 27, Dartmouth College, 4 E. Wheelock St., Hanover, NH, 603-646-1110, hoodmuseum.dartmouth.edu online.
AVA Gallery: "Stick with Love, a collective exhibition in honor of Martin Luther King Jr. and love", until February 18; 14th Annual High School Exhibition, through Feb. 25, works by regional high school students who have been nominated by their art teachers, 1 Bank St., Lebanon, New Hampshire, 603-448-3117, www.avagallery. org online.
Southern Vermont Arts Center: "Hiroshige and the Changing Japanese Landscape," through February 27, Japanese prints by Utagawa Hiroshige (1797-1858) illustrating the influence of Japan's 19th-century political climate on his art, Elizabeth de C Wilson Museum; "The World Between Block and Paper," through March 27, hosted in partnership with The Mokuhanga Sisters, a print collective, Yester House, Yester House, 930 SVAC Drive, Manchester, 802-362-1405, www .svac.org online.
Middlebury College Museum of Art: Closed until further notice, but open virtually, Mahaney Center for the Arts, Middlebury, 802-443-5007, museum.middlebury.edu online.
The Front Gallery: Show 47, through February, a welcoming and eclectic exhibition of paintings, prints and mixed media, 6 Barre St., Montpellier, 802-552-0877, www.thefrontvt.com online. Hours (limited occupancy): 4 p.m. to 7 p.m. Friday, 11 a.m. to 5 p.m. Saturday and Sunday, or by appointment.
Kellogg-Hubbard Library: Nancy Smith, portraits, Kitzmiller Room, 35 Main St., Montpellier, 802-223-3338, www.kellogghubbard.org online.
TW Wood Gallery: Sabrina Fadial, until March 18, "Corporeal Discretion", a sculptural work by an artist from Vermont; Gayleen Aiken, through March 18, "A Life of Art," paintings by legendary Bennington folk artist; "The Art of Thomas Waterman Wood," in progress; Works Progress Administration Artwork, in progress, 46 Barre St., Montpellier, 802-262-6035, www.twwoodgallery.org online. Call for hours.
Chandler Gallery: "Voices of Home," Feb. 5-March 19, exploring the experiences of Vermonters living in affordable housing through audio recordings and painted portraits, with the Vermont Folklife Center, Chandler Center for the Arts, 73 Main St., Randolph, 802-728-9878, www.chandler-arts.org online.
Chaffee Art Center: Black History Month, until February 25, installation of African-American artists; "Baby, It's Cold Outside," through Feb. 25, solo exhibitions by photographers Lowell Snowden Klock and beautiful artist Heather Wilson, 16 S. Main St. in Rutland, 802-775-0356, www.chaffeeartcenter.org in line. Opening hours: noon to 4 p.m. Wednesday to Friday; 10 a.m. to 2 p.m. Saturday; and by appointment.
Northeast Kingdom Artisans Guild: Dianne Taylor Moore, through Feb. 26, "Let Us Fly Away (to vibrant paint lines)," Natural World Pastels, Back Room Gallery, 430 Railroad St., St. Johnsbury, 802-748- 0158, www.nekartisansguild.com online.
The Vault: Jean Carbonetti, until February 5, "Contemplation of a winter"; Louis Scott, Feb. 9-March 30, "Women and Animals," a side-history diorama, Vermont State Craft Center, 68 Main St., Springfield, 802-885-7111, www.galleryvault.org online.
The Current: Catherine Opie, through April 9, photographs curated by Rachel Moore, (formerly Helen Day Art Center) 90 Pond Street, Stowe, 802-253-8358, www.thecurrentnow.org online.
Tunbridge Public Library: Michael Sacca, through March 19, "In the Surf," Tunbridge Artist Photographs, 289 Route 110, Tunbridge, 802-889-9404. Opening, 2:30 p.m. to 4:30 p.m. Sunday, February 13 (date modified due to COVID).
Axel's Frame Shop & Gallery: Heather Bernek Guptil, through Feb. 5, "Reflections from the Nurses' Room," abstract paintings by the Maine artist, 5 Stowe St. Waterbury, 802-244-7801, www.facebook. com/AxelsFrameShopGallery/ online. Opening hours: 10 a.m. to 6 p.m. Wednesday to Friday, 10 a.m. to 4 p.m. Saturday.
Parker Pie Gallery: Ben Barnes," through March 25, Recent Paintings: Small Town Scenes, Local Landscapes, and Retired Tractors and Cars, Parker Pie Gallery, 161 County Road, West Glover, 802-525-3366, www .parkerpie.com online.