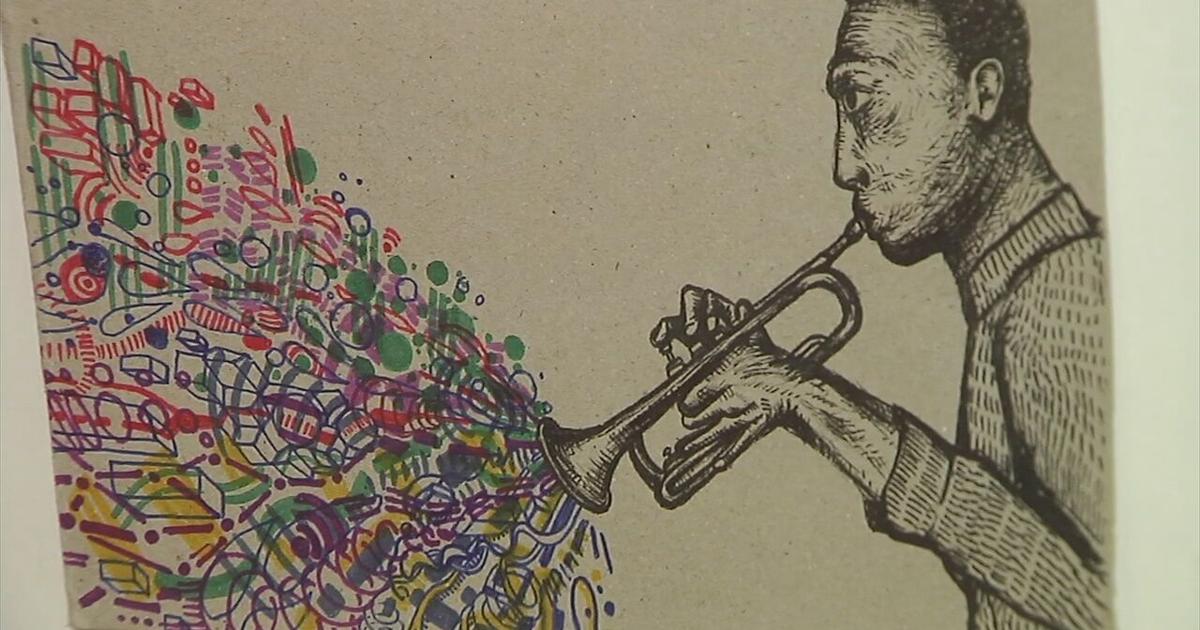 'The Art of Jazz' exhibition presented with the Berks Jazz Fest | Berks Regional News
READING, Pennsylvania — The 31st annual Berks Jazz Fest is underway, and while some fans are listening to the music, others are watching. Jazz echoes through the halls of Reading, and while it's quiet inside GoggleWorks, the music echoes there as well.
"It's a great way to celebrate artists who make visual art and kind of celebrate the attitude and personality of jazz," said Tim Compton, artistic director of the GoggleWorks Center for the Arts.
"The Frank Scott Memorial Art Show: The Art of Jazz" is on display at GoggleWorks. The annual show is held at the same time as Berks Jazz Fest, and each piece is related to the music.
"This exhibit is designed to allow visual artists to translate diverse media, ideas and concepts through this jazz musical experience," Compton said.
From sculptures to paintings to photographs, a wide variety of regional works are on display.
"It's always a surprise," Compton said. "You never really know what you're going to see when you turn the corner, and that's what makes it exciting."
The show pays tribute to legendary local jazz musician Frank Scott. Pieces are judged and there is a cash prize for first, second and third place performers. And even if each piece is different, jazz music is the common thread that weaves it together.
"If you think about jazz and the magic of that music, it's a colorful experience," Compton said. "There's all kinds of things popping up, different sounds, and a lot of these artworks kind of embody that ideal."
The exhibition lasts until April 12.