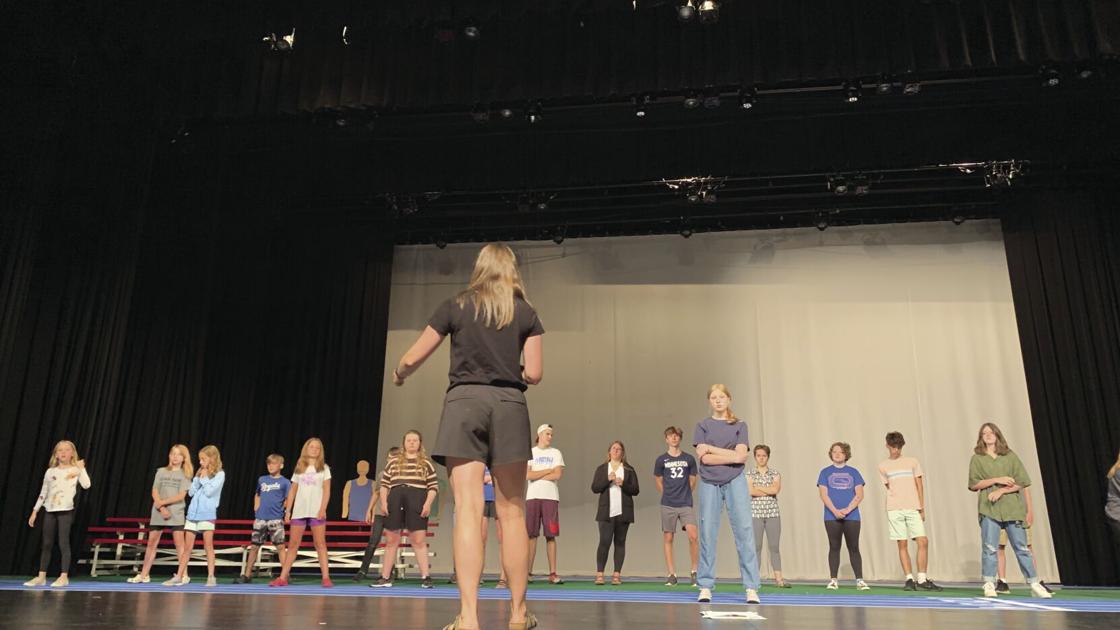 Summer Youth Theater hosts the "Olympic Trials" | Community
Notice to all scene enthusiasts! The Summer Youth Theater in Watertown-Mayer is back this year with a fun and relevant show. The comedians are excited to show you what they've been working on, and the theater is ready to put on a one-of-a-kind performance at the Olympic Trials.
"Our Summer Youth Theater is getting ready for its 33rd production," said Lauren Keyes, one of the organizers of the Summer Youth Theater in Watertown-Mayer. "We tried to have a virtual screening last year and it just wasn't the same."
Like all youth theater shows, Olympic Trials is unique. Each year, writers concoct a new show for children. In the Olympic Trials, teams of track and field runners arrive at the Olympics to represent the United States for 2021. As child athletes, they are very excited about this unique opportunity. However, after a controversial end to the race, things get a little tense. Part mystery, part comedy, four athletes begin to try to uncover the secrets of the result, and they have to hurry because the Olympics are only very long.
As a production of the Youth Theater, the play is short and sweet. Unlike most plays, the Olympic Trials only last about an hour. And given the nature of the program, the piece is simple yet fun.
"Our musicals are very family-friendly," Keyes said.
According to Keyes, the current actors are very excited to show off their work, especially after being unable to do so on stage last year. One of the advantages of the Youth Theater is the fact that children of a wide range of ages are allowed to participate. From CM1 to CM2, young actors meet every summer to put on a play. The age group lends itself to mentoring, allowing all actors to feel supported throughout the show.
"Often the kids stay in the program for years," Keyes said. "And once they're out of the program, they try other plays at school."
Tickets for the Olympic Trials cost $ 5 per person, with children 3 and under free. The opening night will be July 22 at 7 p.m. at the Performing Arts Center at Watertown-Mayer High School. The shows will continue at 7 p.m. on the 23 and 24, with a morning on the 25 at 2 p.m. While the summer youth theater program is already closed this year, it's important to remember that next year there will be openings for a new show, so keep an eye out for Watertown's website and Facebook. -Mayer Community Learning Center for when to sign up.