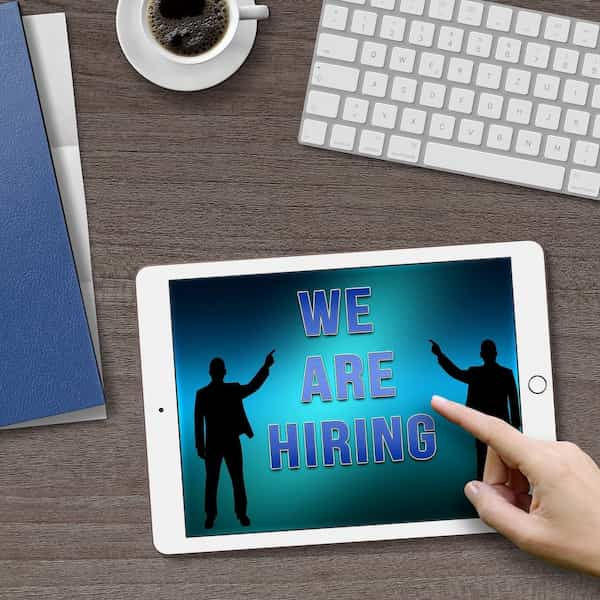 Summary of Wealth Management Movements in Asia-Pacific
[ad_1]
The latest moves and senior executive appointments in the wealth management industry in the Asia-Pacific region.
Ravi Menon, Managing Director of the Monetary Authority of Singapore since 2011, has been reappointed for a term leading up to May 31, 2023.
MAS has appointed Lawrence Wong, Minister of Finance, and Deborah Ong to join its board of directors for a three-year term, from June 1, 2021 to May 31, 2024. MAS also announced the renewal of its current board members administration.
Ong recently retired as a partner of PricewaterhouseCoopers Singapore. She is a member of the board of directors and chair of the audit and risk committees of SkillsFuture Singapore, Workforce Singapore, Lee Kong Chian School of Medicine at Nanyang Technological University and the Council for Estate Agencies. She is also a member of the board of directors of SATS Ltd.
Lim Hng Kiang, who served on the MAS board for 23 years and as vice president since 2006, resigned but remained on the board. Ong Ye Kung, Minister of Health, member of the MAS board since August 29, 2016, has resigned.
Tharman Shanmugaratnam, Principal Minister and Coordinating Minister for Social Policies, has been reappointed as Chairman of the MAS Board of Directors for a new three-year term, from June 1, 2021 to May 31, 2024.
Raffles Family Office has appointed former Leonteq character Julien Grunebaum as their Investment Solutions Advisor. At Leonteq, specializing in structured products, Grunebaum has supported family offices and asset managers in the distribution of cross-asset investment solutions.
Kamet Capital Partners, a Singapore-based multi-family office, made two recruitments: Sze King Chong as portfolio manager and Xunwen Oh as client advisor. Chong previously worked at Commonwealth Avenue Asset Management, a hedge fund firm, and as a senior portfolio manager at the discretionary investment management of Julius Baer. Prior to that he was Director of Investments at HSBC Insurance. Oh joined the MFO of JP Morgan Private Bank, where she held roles as Client Advisor and Global Investments Specialist.
Dutch multinational ING has appointed James Poon as country manager for Hong Kong and China, from July. Poon was also appointed Managing Director of the ING Hong Kong branch. He is a regional banking veteran and currently leads Diversified Business and Corporate Finance in Hong Kong and China. With over 30 years of corporate and investment banking experience, including 28 at ING, Poon took over from another senior regional manager, Aart Jan den Hartog, who left ING to return to Europe.
Poon reports to Remko Witteveen, Head of Wholesale Banking Services for ING Asia-Pacific, where he is responsible for the overall performance of wholesale banking activities in Hong Kong and Mainland China. Poon was a CCP member of the Communist Party of China in Changsha City between 2017 and 2019, and spent more than 15 years as an adjunct professor for a joint MBA in finance program at Tsinghua University and University. Chinese Hong Kong. He holds a doctorate in finance from the Chinese University of Hong Kong. His predecessor at the Dutch World Bank, Aart Jan den Hartog, joined ING 16 years ago and has held various management positions in Asia, including that of Head of Real Estate Finance for APAC. He was appointed responsible for Greater China and Mongolia in 2015.
GAM Investments, the listed house in Zurich, has opened a new office in Singapore, headed by Terence Bong, responsible for business development and client relations in Singapore and the South East Asia region. Bong, based in Singapore, reports to Rossen Djounov, Asia-Pacific manager.
Prior to this role, Bong was Head of Wholesale Southeast Asia at Templeton Asset Management, where he was responsible for distribution to private banks, independent financial advisers, insurance companies and consumer banks. in Singapore, Thailand and the Philippines.
Aviva Singlife, the group resulting from the S $ 3.2 billion ($ 2.41 billion) merger of Aviva and Singapore Life, has appointed former DBS chief executive Pearlyn Phau as new chief executive of group. Subject to regulatory approval, the appointment of Phau's CEO will take effect on August 18. Also subject to regulatory approval, she will assume additional roles as Executive Director and CEO of the group's two licensed insurers in Singapore, Singlife and Aviva Singapore.
When Phau takes office, Nishit Majmudar will step down from his leadership and advisory role to become a senior council advisor. Walter de Oude, who served as Group CEO prior to Phau's appointment, will continue to serve on the board as vice chairman of Aviva Singlife Holdings. Phau has held various management positions within the DBS Group, both in Singapore and Hong Kong. She is the group leader of consumer products, marketing and ecosystem partnerships. Previously, she was Deputy Director of the Personal Banking Services and Wealth Management group. Phau also spent four years in Hong Kong as Head of Personal Banking and Wealth Management, DBS Bank Hong Kong.
Credit Suisse has appointed Alois Müller as Head of Private and Alternative Markets for the Asia-Pacific region, a new role within the bank. Müller, who moved to Hong Kong, reports regionally to François Monnet, Head of North Asia Private Bank and Benjamin Cavalli, Head of South Asia Private Bank, and functionally to Fabian Shey, Head of Investment Solutions and Products , private and alternative markets. This new appointment is in addition to his role as head of global private equity, which he retains and continues to lead with Fabian Shey.
A senior banker from Credit Suisse has been recruited by Swiss rival UBS to lead its telecommunications, media and technology advisory team in Sydney, in partnership with Brendan Mulheron. Tim McKessar had worked at Credit Suisse since 2007 and most recently led his local TMT team.
Citigroup said Lee Lung Nien is leading its private banking business in South Asia, adding to his current role as Citi Private Bank Chairman for South Asia. Global Market Managers in South Asia report to Citi's 30-year veteran, known as the "lung" in the industry. He has direct responsibility for the Singapore and Malaysian markets. Lee Lung Nien remains based in Singapore, reporting to Steven Lo, Asia Pacific Regional Manager of Citi Private Bank and Amol Gupte, ASEAN Manager and Citi Country Manager for Singapore.
Lee Lung Nien has held various leadership roles in several companies, functional areas and geographies, most notably as CEO of Citi Malaysia from 2014 to 2020. Prior to Malaysia, he was co-responsible for sales and structuring of the company. 'business. for securities markets and services, operations manager for Singapore and AML activity manager for Asia-Pacific. He is a Qualified Chartered Banker and a Fellow of the Asia Institute of Chartered Bankers.
JP Morgan Private Bank has appointed Elaine Zhang as the Chinese market leader for Singapore. Zhang, who is based in Singapore, reports to James Wey, head of Singapore and Southeast Asia at the private bank. Zhang is a managing director responsible for the leadership, growth and development of the company's Chinese market in Singapore.
With over 20 years of experience in the private banking industry, she has extensive expertise in serving Chinese high net worth clients and leading successful teams of Chinese market relationship managers. Most recently, Zhang was the Market Leader for Greater China in Singapore at Credit Suisse, where she worked for over a decade, cultivating the company's Greater China client base in Singapore.
iCapital Network has named its first hiring of Asian executives. She appointed Edwin Chan as Head of Client Solutions, Asia. In addition, the firm has appointed Manuel Faccio as Head of Client Solutions, Europe.
Chan is based in Hong Kong, where iCapital has opened a new office. Faccio is based in the iCapital office in Zurich.
Chan has over 20 years of financial services experience with the last decade focused on sourcing and distributing private funds to private markets in the Asia Pacific region. He founded the Asian business of Probitas Partners, where he developed relationships with fund sponsors and institutional investors, including fund advisers, wealth managers and family office investors investing in capital strategies. global investment, private debt and real assets. Previously, he served as Regional Director of Business Development for AIG Global Investments investment products in Asia. Chan began his career in the investment and investment banking industry at HSBC and Citibank.
Faccio manages the entire business sales cycle for the EMEA region and promotes business development activities with a focus on wealth management organizations, banks and asset managers in Europe. Faccio reports to Marco Bizzozero, managing director, international manager. Prior to that, Faccio spent a decade's career in investment banking at Deutsche Bank in London. He moved to Asset Management where he held several leadership positions in London and Zurich, most recently as Head of Coverage for Switzerland and Southern Europe and CEO of Switzerland for DWS Asset Management. .
[ad_2]