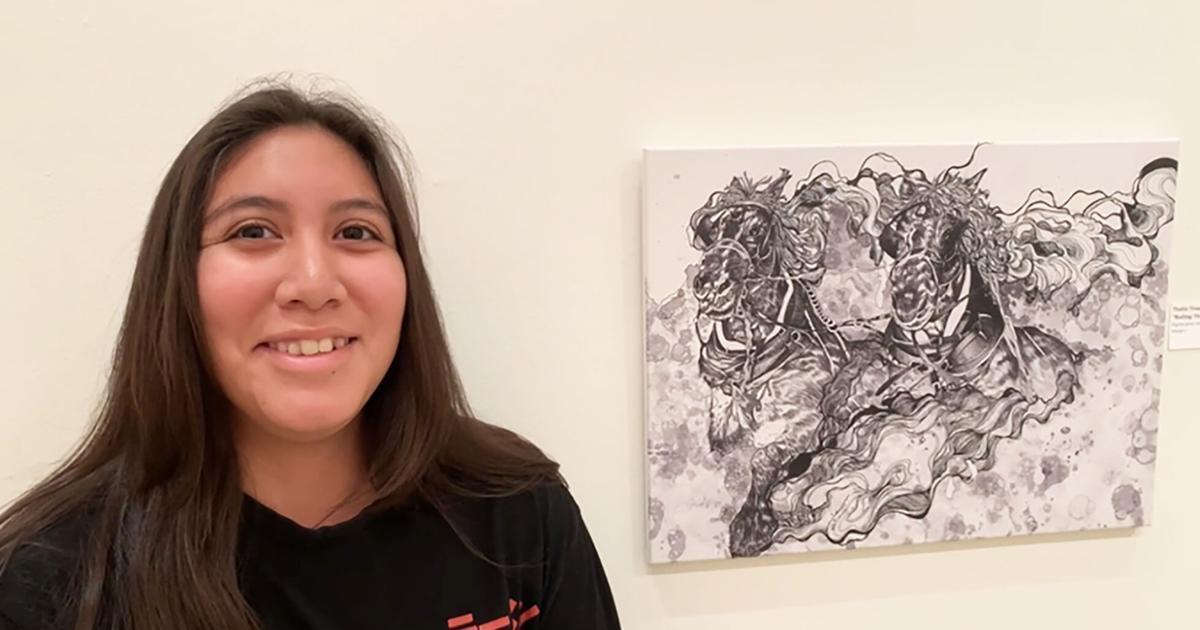 Students develop their visual arts talents at VC | Higher Education
Thalia Tirador, a first year student at Victoria College, has already experienced the benefits of her artistic talent.
Last year, while a student at Victoria West High School, Tirador's drawing titled "Thundering Herd" won her $ 23,000 at the Houston Livestock Show auction as well as a scholarship of $ 1,500.
Tirador's 'Thundering Herd' was among the works on display at Victoria College's recent Fall Student Art Exhibition at the VC Gallery of Fine Arts.
"Normally the cattle are very traditional with color, but I wanted them to stand out and make my own style," Tirador said of the ink drawing. "There is a bit of prism in the shading. I added some bubbles and a little paint to give it some texture in the background. I was really proud to have come this far at auction with my artistic style.
Tirador took the Design I course at Victoria College during the fall semester.
Leah Ruiz, ceramic student, and Kamaryn Hernandez, drawing student I, also presented works at the exhibition.
Ruiz's "Gemz" was created during a lesson.
"Inspiration came from a cut gemstone. It's an elongated octagon, "Ruiz said. "I really liked the form. I used to work in a jewelry store, so I just conveyed that in this room.
Ruiz said she was relieved and pleasantly surprised when her artwork was taken out of the oven.
"I was very happy because the crack at the front is a bit unique in its own way," said Ruiz. " I did not expect that. It turned out to be really beautiful and different.
Hernandez's charcoal drawing "Flower Study" was commissioned to him by art teacher Jason Valdez.
"I took art classes in high school, but we didn't work with charcoal a lot," Hernandez said. "There are great teachers here. Mr. Valdez was a good source of inspiration with his support. The class helps me relax after my most stressful classes.
Victoria College will be offering the following studio courses in the spring semester:
Drawing I – Mondays and Wednesdays, 12:15 p.m. – 2:55 p.m.
Drawing II – Mondays and Wednesdays, 12:15 p.m. – 2:55 p.m.
Painting I – Tuesdays and Thursdays, 9:25 a.m. – 12:05 p.m.
Design II – Tuesdays and Thursdays, 12:15 p.m. – 2:55 p.m.
For more information on Victoria College's visual arts offerings, call 361-573-3291 or email [email protected]