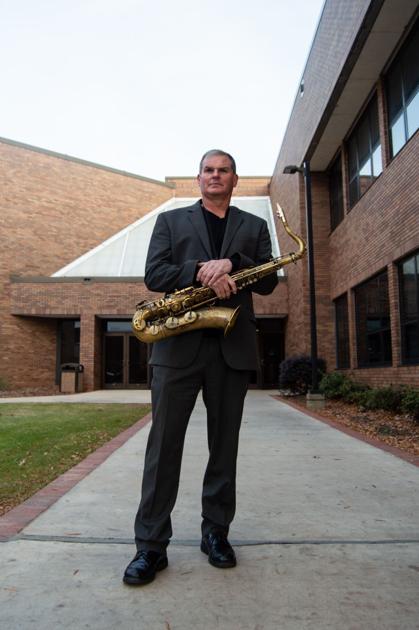 Season Sneak Peek: Lander's College of Arts and Humanities Hosts Events | Relax
[ad_1]
There is excitement in playing music in front of an in-person audience.
Robert Gardiner, professor of music at Lander University, said in a recent telephone interview with the Index-Journal, "It seems like it's time to start over. … We want our students to be exposed to live music as much as possible.
"It's good for me to play for them and for them to hear jazz produced by professional musicians," Gardiner said. "We are testing the waters, but we have a number of concerts planned. … It's a lot more fun to play in front of people.
Gardiner, from Irmo, who plays saxophone, will be joined by three fellow jazz musicians for a free concert in the auditorium of Lander's Abney Cultural Center on campus at 8 p.m. on September 28.
The auditorium space allows for social distancing, Gardiner said, noting that masks are required on campus inside.
This concert by the Robert Gardiner Jazz Quartet is just one of the events of an entire Lander fine art season on campus, scheduled for the 2021-22 academic year.
They were announced on Tuesday, during a season preview.
The best part? All events are free and open to the public.
Upcoming exhibitions and performances will be presented by guest artists and professors from Lander University.
On view now, until October 13, an exhibition of watercolors by artist Guy Lipscomb. A reception is scheduled for Tuesday.
The students performed on Tuesday, sharing examples of their work, including two media and communications students who did a live segment of their XLR radio show, 2 POC, from the Lander Art Gallery.
A student-led jazz combo played tracks such as Kenny Burrell's "Chitlins con Carne" and visual arts students spoke about their creative processes.
Visual arts major Kristina Peay, 20, of Lexington, spoke about a class assignment she did on the charcoal portrait.
"I don't particularly like charcoal," Peay said. "But I love collage, so, I thought, why not combine something I love with something I don't? "
The result is a charcoal portrait of the actor who plays Titus Andromedon in the Netflix comedy series, "Unbreakable Kimmy Schmidt," which uses newspaper clippings about the actor.
Mark Rollins, Dean of Lander's College of Arts and Humanities, welcomed guests and scholarship donors, saying the preview provides a glimpse into everything from painting and sculpture to radio dramas, to short feature lengths and even articles in literary magazines.
"It's a celebration of the return of the arts, live and in person, to Lander," Rollins said, noting that many in-person events came to a halt during the coronavirus pandemic.
With Gardiner on September 28, Bert Ligon, on piano, a recently retired professor of jazz studies at the University of South Carolina, Woody Lingle on bass, and Edwin Hamilton on drums and vocals.
"Bert Ligon has played with me in Lander before, but it's been a long time," Gardiner said. "We're bringing in a few other guys who haven't played Lander before, but I play with them regularly, to Halls Chophouse in Colombia."
Gardiner said the musicians in the quartet are some of the best in the area.
"I feel lucky to be making music with these three guys," Gardiner said. "They are so good and versatile."
During this concert, expect modern jazz standards from the late Chick Corea, classics and maybe even an original composition by Bert Ligon.
Gardiner said the Lander's music students also get the chance to shine by publicly performing in jazz combos.
"If this virus allows it, I would like our students to go out and play for some high school," Gardiner said, perhaps with a guest artist joining us.
Also, save the date for Gardiner and the SC Jazz Masterworks Ensemble to perform some of The Beatles' greatest hits in concert on October 30 at the Harbison Theater at Midlands Technical College.
For tickets, call 803-407-5011.
Contact Sainte-Claire Donaghy at 864-943-2518.
[ad_2]