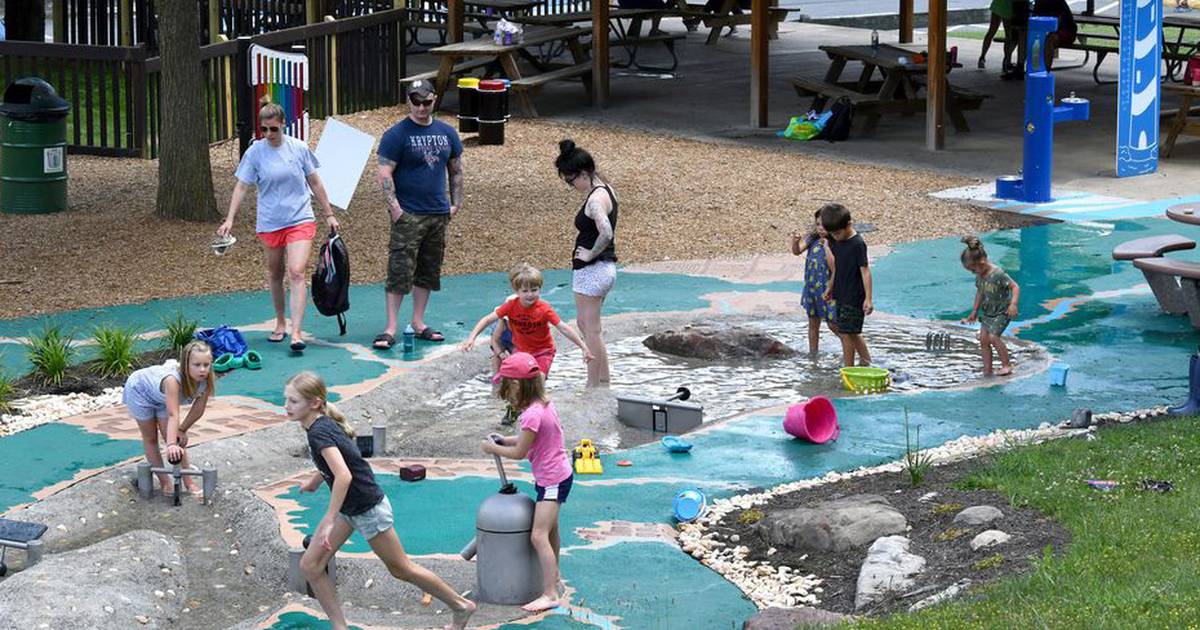 Proposed Haligus Road Park Could Include Pickleball Courts, Playgrounds, Pollinator Garden – Shaw Local
A silo-turned-watchtower, pickleball courts, playgrounds and a pollinator garden are some of the ideas being considered for the planned park on Haligus Road in Lakewood.
The Crystal Lake Park District hosted a meeting on Tuesday, where renderings and a master plan for the park were unveiled. The designs were based on ideas and suggestions that the public had presented at a previous meeting in October.
These renderings showed possible ideas such as painted silos, pickleball courts, multiple playgrounds, and a pollinator garden. The master plan, developed by the Hitchcock Design Group, aims to convey a concept of "organic flow" that enhances the pastoral setting of the area.
The park will be the first the district has built in more than 20 years, executive director Jason Herbster said.
"This whole process is very exciting," Herbster said. "The concept proposed by Hitchcock Design Group is very different from any other park in our network of parks."
Herbster said the area near the park was an "underserved community" and the Village of Lakewood originally approached them a few years ago to build a park.
Renderings were still "conceptual," and some of the existing structures on the site, such as silos, must be structurally sound or they will be removed, Herbster said. If the silo remains, the freestanding silo could become a watchtower.
"It's a nice piece of historic equipment that we can do something with," Herbster said.
At Tuesday's meeting, a few dozen residents asked questions about the difference between pickleball and tennis and how fast bikes could travel in the area. Herbster said he was overall pleased with how the meeting went and the feedback received by the park district.
"Pickleball is the fastest growing sport in the country right now," Herbster said. "There is a strong demand for [courts] because there's nothing like it on this side of town.
The next step for the park project will be to apply for an open space land acquisition and development grant and determine what the funding might look like, Herbster said.
The most expensive items for the park are what Herbster described as "the unsexy things" that aren't as visible, like grading and grading the land and adding utilities.
The timing of grant funding would also determine the timing of the park's construction, but Herbster said it would likely be built within the next two years.