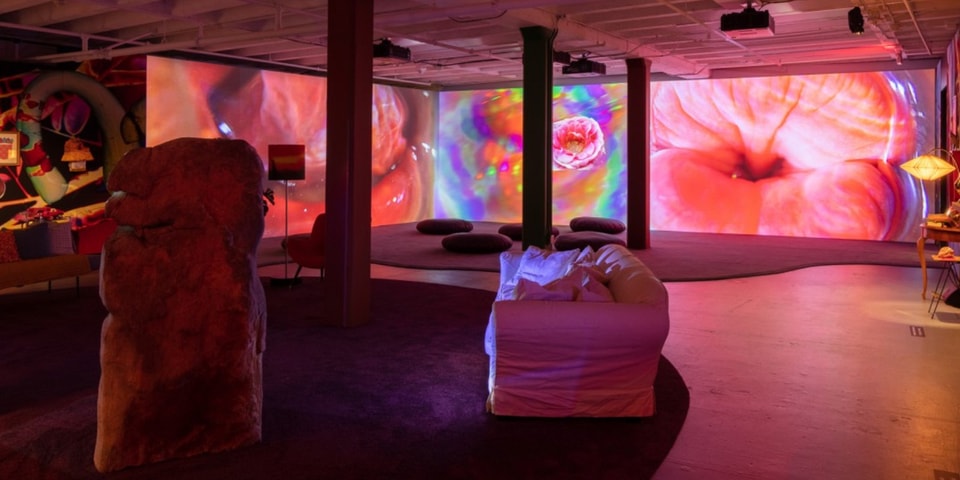 "Pipilotti Rist: big heart, be my neighbor" MOCA
For more than 30 years, Pipilotti Rist has explored the relationship between videos and the body, spatial environments and psychological landscapes through ethereal art installations. For her first exhibition on the West Coast, the Swiss visual artist unveiled "Big Heartedness, Be My Neighbor" at Geffen Contemporary in Los Angeles at the Museum of Contemporary Art.
Rist burst onto the scene in 1986 with I'm not the girl who misses a lot, a single channel video featuring a brunette hysterically singing the Beatles lyrics Happiness is a hot gun. The images interestingly (and somewhat disturbingly) meditate on how advancements in technology reflect the brain's creative subconscious. Rist would go on to create a number of introspective videos alongside installations that have been shown around the world.
The exhibition at MOCA traces the last three decades of work, alongside a new hypnotic audiovisual installation specially designed for the Geffen. For much of his past work, pain and innocence serve as a platform for Rist to capture the anxieties imposed on us by modern society. In a previous interview, she described "images, movies and sounds" as "spaces we can escape into… The projector is the flamethrower, space is the vortex and you are the pearl in the world. inside.
"Pipilotti Rist: Big Heartedness, Be My Neighbor" is playing until June 6, 2022.
Also on view, the first major Tupac Shakur exhibit has been sanctioned by His Estate and will take place in Los Angeles.
Contemporary Geffen at MOCA
152 central avenue north,
Los Angeles, California 90012