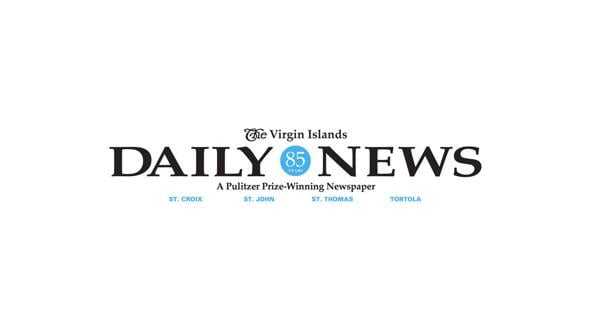 Payne Seeks Resident Signatures on DOI Petition to Extend Caneel's Deadline | News
ST. JOHN — A small crowd of residents gathered in Franklin Powell Sr. Park Thursday night for a community outreach event hosted by At-Large Sen. Steven Payne Sr., who detailed his efforts to engage residents of St. John in the future of Baie de Caneel.
Payne accused the Virgin Islands National Park of not doing enough to seek community input on the four options the National Park Service offered for the property.
"NPS should have come into the community in different settings, meetings and workshops," he said. "It's going to impact this little island for generations to come."
The comment period on the four proposed options has already been extended from February 17 to March 4 in response to community pressure, but Payne said he would ask the Home Office to push the deadline back by around two additional months to allow input from as many community members as possible. Many St. John residents have raised issues with the digital platform on which town hall meetings were held and comments can be shared, saying this method of communication effectively eliminates the possibility for seniors and those who do not unfamiliar with the technology to provide their feedback.
In an interview after his presentation, Payne told the Daily News that NPS officials have asked nonprofits on the island to release information about options for the future of Caneel Bay.
"Nonprofits have collectively said, 'No, it's not our responsibility,'" Payne said.
He added: "We don't want to control the park. We just want to be part of what's happening in the park. They have an obligation to the residents of the Virgin Islands. We are trying to postpone the process for up to two months so that we can inform the public and get feedback so that we can move forward together. If you really want us to be a community partner, let us have a say.
A two-question survey was distributed to those in attendance on Thursday evening asking: Have you received, seen or heard of any information regarding proposed redevelopment ideas for Caneel Bay by the National Park Service? Do you have enough information to make an informed comment to the National Park Service?
Payne said he hopes to collect 1,000 such questionnaires over the next two weeks and will present them to DOI officials with a request for an extended comment period. That day alone, around 150 signed questionnaires were collected, and Payne said he expects to reach his goal within four to five days. A questionnaire can be requested by emailing [email protected]
Although the community outreach event was not open to public comment, one resident took the microphone to salute Payne's efforts.
"This isn't the first rodeo we've had with the national park," said Theodora Moorehead, whose father, the late Sen. Theovald Moorehead, led a "conviction resistance without representation" movement in response to a 1962 bill that would in part allow the National Park Service to acquire more land outside its boundaries.
"Their intention was to condemn Saint-Jean and to turn the whole island into a park. They weren't able to accomplish that because Senator Moorehead, just like Senator Payne is doing now, lobbied the community, got signatures, and went to Washington. This conviction never saw the light of day," she said.
The four options for the Caneel Bay property range from reinstatement as a luxury resort to inaction, with the NPS assuming sole management of the property when the retained-use estate expires in 2023.
NPS has provided the following advice for residents wishing to share their feedback on the proposed options. Commentators should speak on topics such as:
• Clarity of NPS purpose, needs and objectives.
• What types of experiences, activities and services should be available in the Caneel Bay area that are not already considered in the NPS's preliminary conceptual range of activities.
• Comments on the list of important issues that the NPS needs to analyze in the planning process and if additional issues need to be considered in detail, and why.
The current public comment period ends on March 4. Comments can be submitted online at parkplanning.nps.gov or by writing to Caneel Bay Redevelopment/Management Plan, Superintendent, 1300 Cruz Bay Creek, St. John, VI 00830.
The 4 options for the Caneel Bay property presented by the NPS are:
Option A: This proposed preliminary action calls for the restoration of a world-class overnight experience at a luxury resort, a mid-range overnight experience at Caneel's Hawksnest Beach, and space for a organization can design, finance, build and operate a community destination such as an amphitheater, museum or cultural centre.
Option B: Similar to Option A, except the resort area is expanded and the mid-range nighttime experience and public access to Caneel's Hawksnest are removed.
Option C: Similar to Option A, except the resort area is similar to the historic boundaries of the former Caneel Bay Resort. No visitor services would be provided to guests not residing at the resort and the NPS would not provide community space.
No-action alternative: NPS would assume exclusive management of the property when the retained area of ​​use expires in 2023. There would be no leases or concession agreements and NPS would minimally restore the site to allow safe access to the area and its beaches via existing roads and paths.