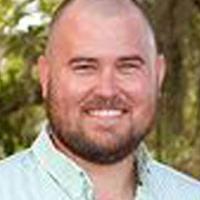 Other Voices l Great summer at the Boys and Girls Club made possible by sponsors | Columnists
The 2022 summer program has exceeded all expectations of the Citrus County Boys' and Girls' Clubs. It was the first summer since COVID-19 forced clubs to have restricted numbers due to spacing issues. This year the clubs were packed with young people looking forward to a fun and exciting summer program. Fun and exciting is what they got.
Each day, the youth received a free breakfast through our partnership with the Citrus County School District. After that, they warm up their brains with stretching, artistic activities and team building. After they are good and warmed up, we have lunch; again free through the Citrus School District. Once their bellies are full, youngsters head out for fitness activities like kickball, flag football, field hockey and soccer.
Once a week, the youngsters head to the Bicentennial Pool in Crystal River to take a dip and cool off from the heat. Other days, our members participate in "Club within a Club" which includes "Survival Club", "Scrapbooking", "Tech Club", and "Punt, Pass, and Kick Club". These clubs allow our members to join programs that interest them and truly make it "their club". Our programs were so popular this summer that we were often on a long waiting list to join each club.
Field trips included swimming at Bicentennial Pool, MOSI (Museum of Science and Industry), local libraries, Crystal River Kayak Company and Dive Center, a Clearwater Threshers baseball game and we delivered "pupcakes" at the Citrus County Animal Shelter.
We had a BGC Appreciation Week full of joint organizational activities which included a day of water, inflatables, art, team building and sports; sponsored by Suncoast Business Masters. Other special guests include Florida Fish and Wildlife Conservation, Sheriffs K9 Unit, Inverness Inflatables, Florida Health Department Dental Clinic.
The Citrus County Boys and Girls Clubs also held an arts festival on July 30 in Love Honda as part of community outreach.
Citrus County Boys and Girls Clubs would like to thank Duke Energy, Nature Coast Affordable Housing, Black Diamond Foundation, Kiwanis of Inverness, and Suncoast Credit Union for their financial support of our summer program, as well as the Community Learning Grant from 21st century through Florida. Ministry of Education who allowed our programs to be offered free of charge to all young people.
If you wish to associate with Boys and Girls Clubs of Citrus County by providing goods, services or donations; email [email protected]@bgccitrus.org or call 352-621-9225.
Great futures start here.
Travis Anderson is the general manager of Citrus County Boys and Girls Clubs.