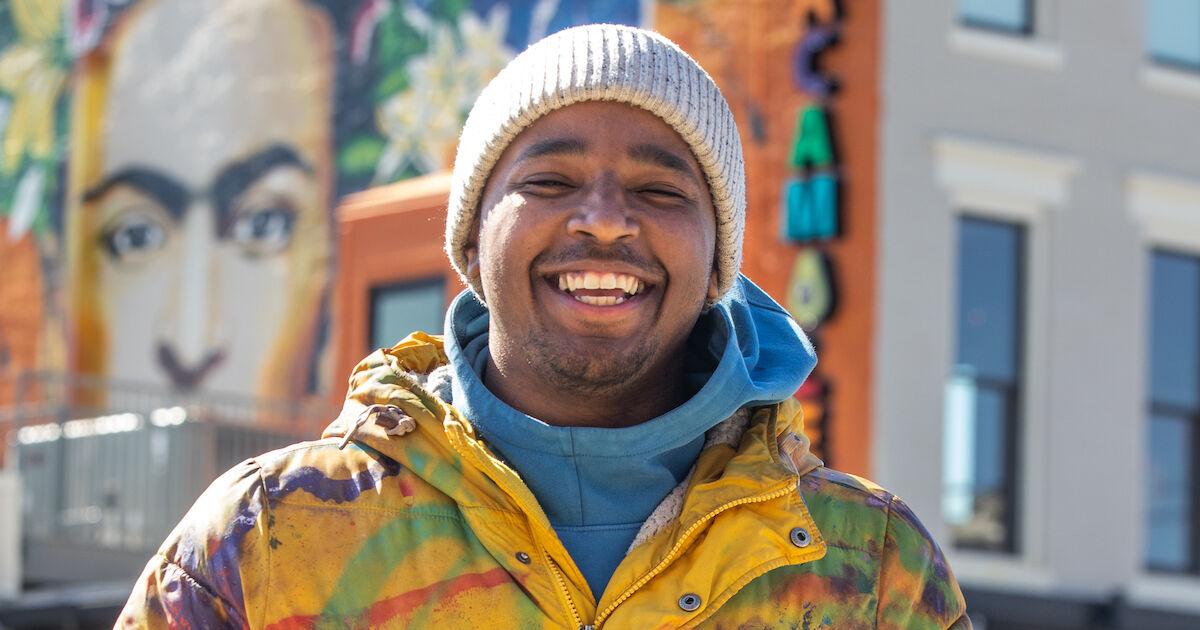 Mural Fest: Leicester muralist uses art to bring people together | Entertainment
LEICESTER — Kacy Jackson is on a mission.
The muralist, who left his mark in Louisville, Kentucky, where he decorated the city with more than 50 murals, leaves his mark in Livingston County.
Jackson, 30, paints a mural in the village of Leicester as part of Livingston County's summer mural festival.
This is the last leg of Jackson's mission.
From large-scale murals to small paintings, Jackson said he not only wants to create art, but also try to impact the lives of others.
"Murals are an impactful way to connect with the world, I think because everyone can see it," Jackson said.
The artist is from Louisville and well known for his murals of legendary boxer Muhammad Ali. His murals are mostly seen around Louisville, but he also has murals in Tampa, Miami, and Phoenix, among other cities.
This year, he created the poster for the Kentucky Derby Festival. He called the poster "Together" and used geometric shapes and a variety of colors meant to signify the diversity of people the Kentucky Derby brings together.
"Kacy's uplifting style and her work to connect people through her art has inspired us and aligns with our own mission to bring the community together," said Matt Gibson, president and CEO of the Kentucky Derby Festival in a release in January when Jackson was announced as the poster boy. artist.
Jackson has been creating art for as long as he can remember. He saw his parents creating art as a hobby when he was a child.
In 2017, he turned his passion for art into business with the creation of The Art of Kacy.
"I not only represent Louisville, Kentucky, but I also represent unity and unifying everyone and bringing everyone together," Jackson said.
The artist's creation in Livingston County is part of the first county-wide mural festival held in New York State.
LivCo Walls will bring nine teams of 10 international artists to the area to paint large-scale murals in each of the nine villages in Livingston County. The murals will be unveiled over three weekends at festivals featuring ribbon-cutting ceremonies, kids' art, family activities, food, drink, art demonstrations, live music and more in each village.
"I'm really looking to connect with the community," Jackson said. "Every community project that I do, I like to connect with the community or the residents, especially the kids, because they are the future," Jackson said.
The Leicester Festival is scheduled from 10 a.m. to 6 p.m. on July 16 on Main Street and South Parkway. The mural dedication will take place at 3 p.m.
Jackson will give an artist talk at 6 p.m. on July 14 at Gatherings at the Depot.
Calendar of wall dedications
Each village in Livingston County will hold ribbon-cutting ceremonies in conjunction with the Mural Festival events and celebrations in their town centers. Times and locations include:
Village of Caledonia, 3 p.m.
Leicester Village, 3 p.m.
Village of Mount Morris, 1 p.m.
Village of Dansville, 5 p.m.