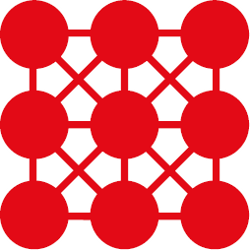 Middleweight Writer Job, Johannesburg, Sandton
| | |
| --- | --- |
| Remuneration: | negotiable cost for the company |
| Benefits: | Provident Fund, Medical Assistance, Risk & Disability |
| Location: | Johannesburg, Sandton |
| Level of education: | Degree |
| The employment level: | Middle |
| Type: | Permanent |
| Reference: | # MDCW001 |
| Company: | McCann1886 |
job description
McCann1886 is looking for a middleweight Copywriter to join our team.
Describe the specifications
Responsible for designing original and strategically sound persuasive concepts for existing accounts and presentations. Prepare a complete, client-approved copy in accordance with the chosen concept, while working with artistic resources, where applicable, to ensure that the approved copy is accurately translated into Mac visuals and illustrations.
General description and functions:
Responsible for the conceptual development and verbal expression of creative concepts on assigned brands and individual projects without supervision
Provide editorial support and expertise on a wide variety of media
o Writing of creative concepts and campaigns to present to clients and internal teams
o Titles and body of the text
o Concepts, scripts and production of TV and radio commercials, short films, training and sales videos, etc.
Works with external resources for radio, television and video production to perform work that meets client needs and agency creative standards
Expresses a thorough understanding of clients' businesses as well as those of their competitors
Ask for "the right information" from the start to translate into a better product the first time
Provides relevant information to team members in a timely manner
Actively participate / contribute to brainstorming sessions
Presents the work internally and to the client
Express the vision, idea and goals to suppliers
Demonstrates an understanding of the entire agency offering
Uses agency resources appropriately and efficiently – marketing departments, creative departments, etc.
Valuable contributor to the client team
Can think and act strategically
Keep your knowledge of filming techniques up to date (shooting, editing, recording, musical composition, post-production)
Maintain up-to-date knowledge of popular trends and stimuli in society
Generate effective and imaginative concepts, titles and texts
Bring your ideas to life with language and living examples
Express ideas in a clear, concise and convincing manner in writing and orally
Maintain copy quality control in all aspects of the production process, regardless of medium (ATL and BTL)
Presentation of concepts to customers as needed
Complete timesheets daily
Attend all agency or creative meetings on time
Behaviors and skills required:
Trust and enthusiasm projects
A thinker as well as an artist (whether written words or pictures)
Collaborates effectively with other members of the creative team and with the agency's multidisciplinary teams
Mentor more junior team members
Ingenious and meticulous researcher
Monitor and trend analyzer
Experience and diplomas:
Demonstrated initiative and imagination to develop effective creative solutions in the absence of full leadership
Considered cooperative, responsible and competent in their role
Strong conceptual thinking skills
Diverse / flexible creative style
Demonstrates an understanding of branding and brand value
Demonstrates a passion for integrated marketing and understands value, resulting in the creation of an exciting product
Effective communicator – can relay ideas logically and provide strong written and verbal communication
Strong computer skills in both Mac and PC
In-depth understanding of business design and marketing communications
Understands the marketing and creative strategies for assigned brands, products or services
A first experience in an agency on major brands is desirable
Professional experience in quality work (price of creation and efficiency) is preferable
Interest in understanding people and what motivates / interests them
Terms & Conditions
Conceptual thinking and communication skills
Ability to capture ideas with words
Ability to write long text copy
Presentation skills are preferred
Personal skills
Digital capabilities
Posted Jul 12, 7:05 PM