meet the "sweeping bike" for kids by bored eyes design
meet the 'sweep bike' by bored eyes design
Product designer Liam de la Bedoyere of Bored Eye Design presents the "Sweep Bike", a concept balance for children bike equipped with a flowing wooden shape to entice children to jump on it and roll around. On how the idea came about, de la Bedoyere writes: 'While on vacation, Render Weekly was issuing a challenge to design and render an object where the main form gesture is constructed using a "swipe" command. Sitting by the pool, I only had an A5 notebook and a pen, so I took advantage of my vacation to explore ideas for this interesting challenge. It was pretty liberating, no computers, no meetings with clients, just a return to the basics of design. After a few days of sketching, I got the idea for the bike and couldn't wait to get back to the office and start visualizing.
'Sweep Bike' is a concept two-wheeler for children
steam-bent plywood to sculpt an organic, alluring shape
The crew at Bored Eye Design was at a crossroads with materials. Metal, plastic or wood could give the shape of a bicycle, but with such an organic flow to the design, the studio opted for wood for its aesthetic finish. 'The grain of the wood would guide your eye through the sweep, making the crease more pronounced and not lost behind its cast shadow,' the designer explains.
Based on this choice, de La Bedoyere opted for steam-bent plywood, which would only be practical for a balance bike because it removes the need for steering. However, if the wood used in production comes from the right source, then the "Sweep Bike" could be an eco-friendly product, and its unique look could make it an alternative in the balance bike market that kids enjoy. 'The kids might be the ones riding the bike, but the parents are the ones buying it for them, so we thought we'd get creative with alternate looks to appeal to them," he keeps on.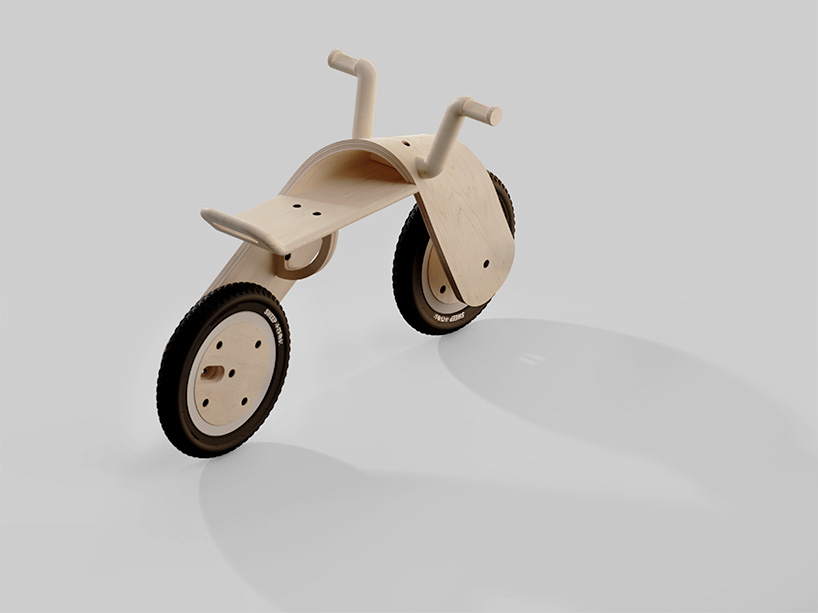 a flowing, organic shape that encourages toddlers to jump on it and roll around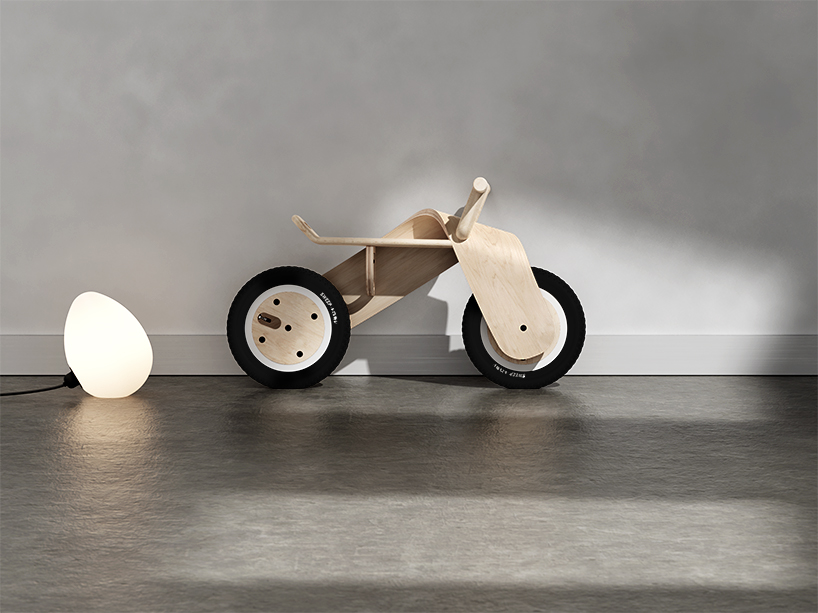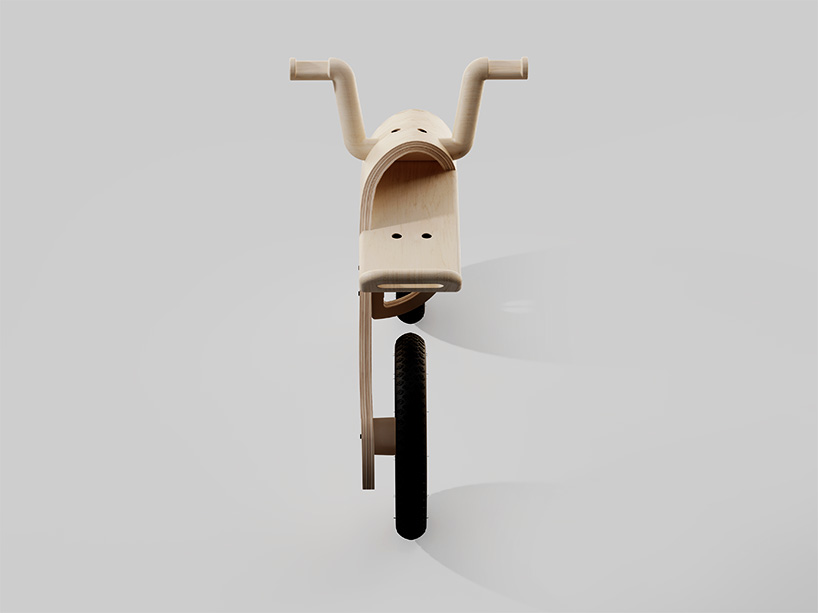 rear view of 'Sweep Bike'