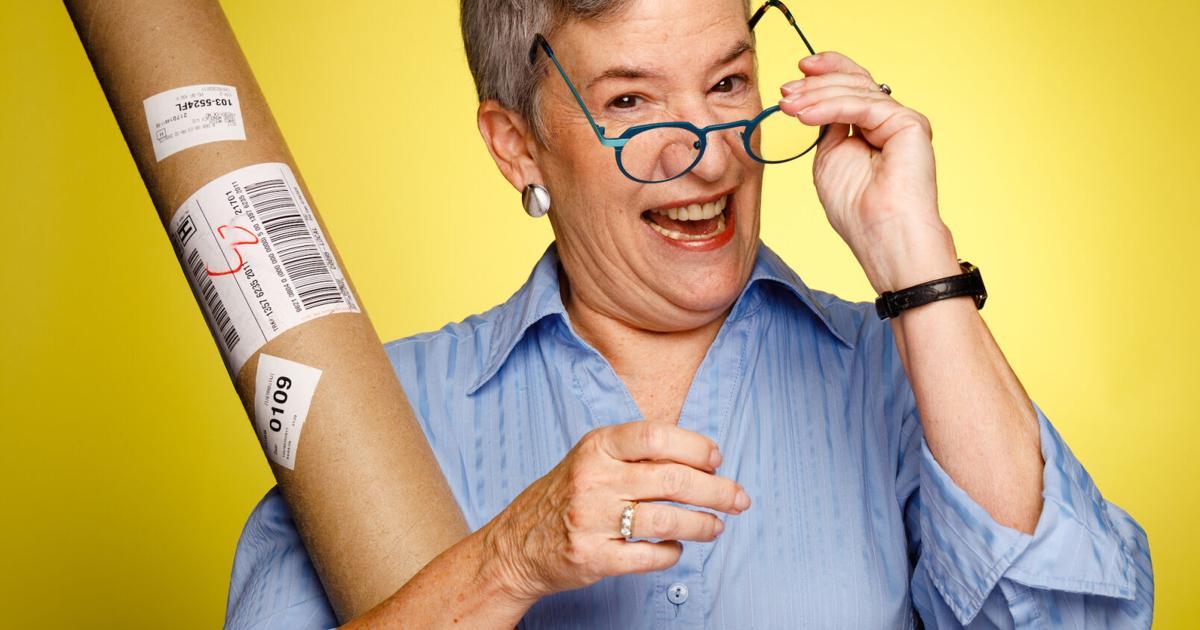 Mainstay of local theater Susan Thornton retires after 40 years | Culture & Leisure
If Susan Thornton hadn't instilled a love of theater in me when I was just 6 years old, I probably would never have met my wife in a Shakespeare youth group when we were both kids, and my two adorable girls would never have been born. . It also seems unlikely that I ever became a theater columnist.
But having a momentous encounter with Thornton is not a unique story in the Frederick arts community and beyond. As she retires this month from her role as artistic director of the Other Voices Theater company, there are likely hundreds, if not thousands, of her former colleagues and students who can trace their own major biographical arcs directly. to his influence and mentorship.
"He's a walking legend in the tri-state area theater community," said Susie Miller, a friend and former colleague who has known Thornton for most of her four-decade career in the theater arts. "She left a mark of people who love the theater."
In addition to often taking on the formal role of acting and dance teacher, Thornton has provided leadership and guidance to countless artistic young souls by stepping into nearly every job necessary to make live community theater a reality. Since graduating from Western Maryland College (now McDaniel College) in 1980 after studying theater and education there, she has constantly moved from show to show, serving as writer, producer , director, manager, actor and more.
"When you work with her, people know she does everything, she helps with everything," said Cathie Porter-Borden, who has collaborated on writing at least two dozen children's musicals with Thornton. "She is a whirlwind. She is also very charismatic. People are drawn to her and her energy.
Thornton's life has been so dedicated to the performing arts that it would be very difficult for her to list every one of her projects, but she estimates that she has worked on over 1,000 productions with approximately 16 arts organizations ranging from Martinsburg , West Virginia, to Columbia.
Some of her best-known acting roles in Frederick include a two-decade run as the Cheshire Cat in an original production of "Alice in Wonderland" which played every Easter weekend at the Weinberg Center and several passages as Peter Pan, also at the Weinberg. She says people often recognize her from when she hosted a local cable TV show called "Out on the Town" from the mid-1990s until the early 2000s.
She taught acting at Brunswick High School (her alma mater) and was involved in numerous productions at several other high schools in Frederick County. She taught dance at Dance Unlimited, directed the Fredericktowne Players, and owned the Way Off Broadway dinner theater for many years.
"She just keeps going," Miller said. "The Energizer Bunny has nothing against Susan Thornton."
Thornton herself credits her string of breathless, nearly uninterrupted performances to members of the community who have supported her. "Everyone I've worked with has been so wonderful," she said, "and I think because theater people are so passionate and because we're doing what we love, it's not not a job. Even though it's a job, it doesn't feel like it because you're doing something you love so much.
Miller credits Thornton with an almost supernatural, indomitable spirit that overcomes all obstacles and uplifts everyone around her. "She has an inner faith that keeps her going," Miller said. "She has an inner ability to look at people at their best."
Miller says Thornton has a special gift for working with children, based on his belief that theater education is for everyone, even kids who won't make a career out of it. She said Thornton thought acting could keep students "from being shy inwardly and give them a really strong sense of self-esteem".
Porter-Borden said many Thornton students have gone on to work in professional theater, but many have remained local and continue to participate in community theater as adults.
"It's always very rewarding when your alumni come back and perform with you," Porter-Borden said. "It's always fun to see them as adults."
Miller said that in many cases, Thornton taught the children and grandchildren of his former students.
Thornton began her work in theater at such a young age, even though she's been in the business for more than 40 years, she'll only be 64 this year. Although she is officially retiring, it is not in her nature to completely give up acting. Her father, Charles Thornton Sr., a well-known figure in the community, died in January at the age of 97, and Thornton would now like to spend more time with his mother, who is 94.
"I'm not quitting acting altogether," she said. "It just won't be back to back. I'm going to slow down and pick more of what I do, so I'm not always in production for the next show. I will actually have a few months off between shows.