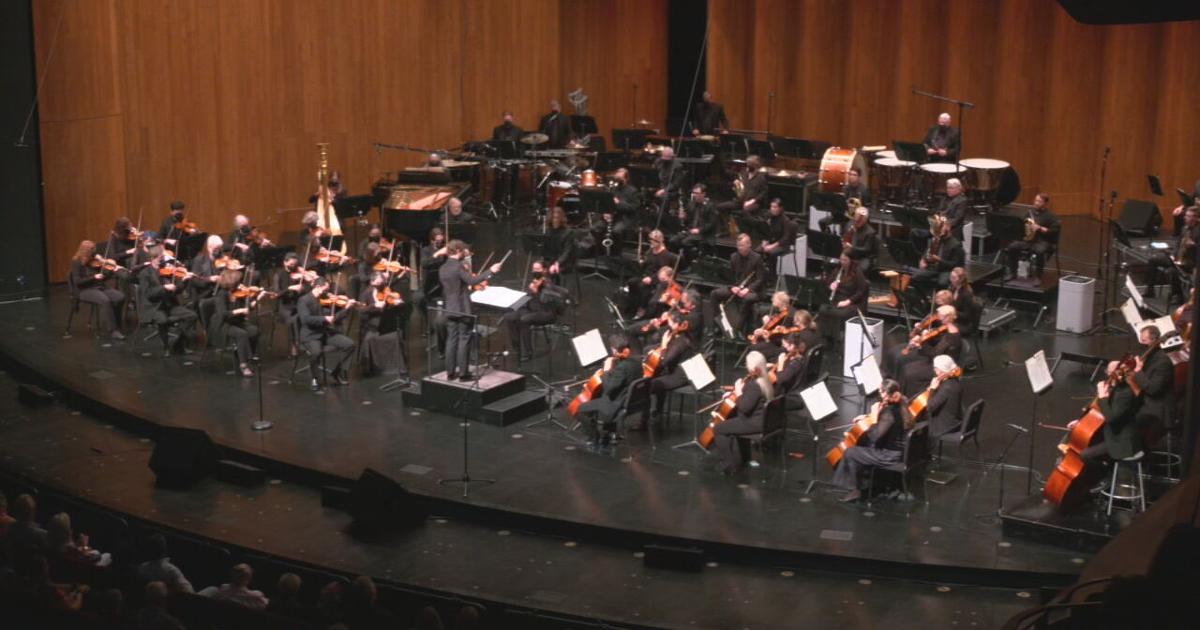 Louisville Orchestra forced to cancel some shows due to COVID-19 | News
LOUISVILLE, Ky. (WDRB) – As the pandemic continues, some performing artists are once again being affected.
One of the biggest challenges for an orchestra, especially during a pandemic, is the number of musicians needed for a given performance.
"If you lose your saxophone section, maybe you can't play a particular piece, but you can play a lot of other things. But if you lose your percussion section, you can't play any other tunes," said Michelle Winters, Marketing Director of the Louisville Orchestra.
Winters says there are enough professional musicians in town that they could find replacements — until recently.
"This weekend we unfortunately hit the wall," Winters said.
Too many musicians with COVID-19 and a lack of replacements led to the cancellation of two of the orchestra's performances this weekend.
It's a disappointing turn after a hopeful start to the season.
"When things started to calm down over the summer, we were so happy. And people in our audience were so thrilled," Winters said. plans…and then it flared up and got even worse, worse and worse.
The orchestra is offering full refunds for canceled shows, but people can choose to donate the funds instead.
Winters says they were blessed by the number of people who chose to support the orchestra.
"Especially in the first round when we were canceling so many performances," Winters said. "I'm not sure we would be here without the generosity of our customers."
Other performances may still continue, with the orchestra testing musicians for the virus every day.
Places like the Kentucky Center for the Performing Arts also have a number of health safety protocols, including requiring proof of vaccination or a negative COVID-19 test.
Performing arts officials are doing everything they can to keep the show going.
"There's something so special about the arts that keeps everyone's mind in the right place, where we need to be right now," Winters said. "So we think it's really important to continue our mission and even though it's expensive, it's hard, it's a lot of work, it's worth every minute.
To find out how you can support the Louisville Orchestra, click here.
Copyright 2022 WDRB Media. All rights reserved.