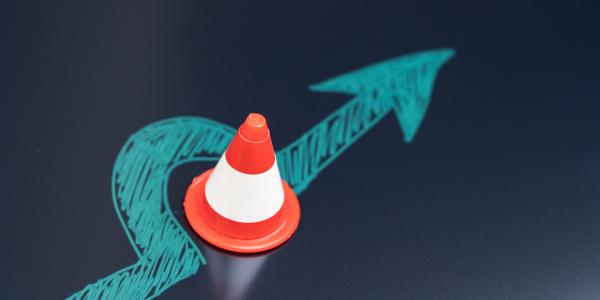 How teachers can avoid educational gadgets
[ad_1]
When I was teaching in elementary school, I loved gadgets. Whether it's a new website, an activity I saw in a magazine, or an idea I had from a coworker, I would add it to my growing repertoire of stuff. and educational tips.
But one thing I rarely did was question the educational value of the activity. Subconsciously I rejected some, but rarely took the time to consider the benefits of teaching and learning. Higher education also has a problem with this.
And, following the switch to e-learning during Covid, everyone tried using various brands of interactive quizzes. You can't question that these generate engagement, but what is less clear is their impact on learning and deepening understanding.
---
The context: New call for reductions in class size and contact time
Quick reading: Are the best teachers the ones with the fewest gadgets?
Country fashion: We are too quick to take sides on the modes of education
Also this week: What would you change in Scottish education?
---
This problem does not only apply to lecturers or class teachers. I recently joined a cohort of students, who are studying for the Scottish Into Headship qualification. They were debating the issue of international tourism policy and the problems caused by initiatives and ideas that come and go.
It got me thinking about what the life of a school principal should be like. There must be a constant flow of initiatives and directives coming from the department head, local authority or – In England – academy leaders trust it, often without any explanation of the research evidence behind the idea.
For a short time in the UK, for example, some school inspectors suggested that shared work on walls should always include errors, so that students could adopt their growing mindset. Seems reasonable in principle – and I imagine many schools have jumped to adopt it – only for it to disappear without a trace months later.
Social media, and an audience of desperate teachers ready to embrace a new way of teaching or demonstrating learner progress, has put rocket boosters under this 'pedagogy' trend. "Life hacks" come to us from all directions – why not the same for the classroom and the teaching?
So why is all of this so appealing to teachers?
Well, teachers are running out of time, and a gadget is appealing. You see the "The hoop showdown" paper, scissors, a stone physical education game on Facebook or a nifty way to decorate your classroom door for World Book Day and it looks cool, fills the time and the kids go to it. love.
But of course, it's not always fast and it creates a false economy, where you disengage your teacher's brain from wanting to find time to do the essential work. It's all about the product, not the process: well done, congratulations, we've done one thing.
What is the alternative? Well we have to start with ourselves and what we know. You could have an hour – if you are lucky – plan a morning teaching. If you do, don't spend that time aimlessly looking for activities.
Instead, get back to topic. Ask yourself what you know about this topic. Maybe develop a knowledge organizer for your own benefit. Review the orientation or curriculum. Focus on the goal and the objective. Finally, ask yourself how will you develop conceptual knowledge or key skills for learners?
And finally, when you see the pedagogy in action why not ask the instigator – without judgment, of course – on the educational benefit? This could lead to a little more thinking and a greater focus on learning.
Richard Holme is an academic in the School of Education at the University of Dundee and a former elementary school teacher. He tweets @richardjholme

[ad_2]