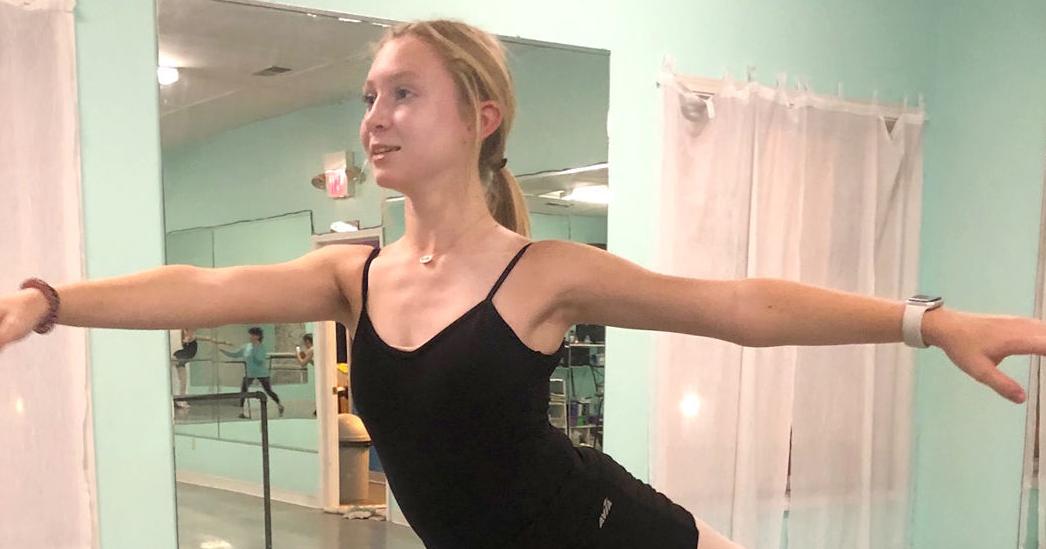 Hayes demonstrates his love for the performing arts | Tuesday teen
Alexis Hayes, eighth grade student at TK Stone Middle School, practiced ballet with the Elizabethtown Dance Center for most of his life.
During his 10 years with the Dance Center, Hayes took on several roles in the organization's annual production of "The Nutcracker".
This year, Hayes landed the lead role, Clara, in the production. Auditioning for the role in October, Hayes said she found out she got the role about three weeks later.
"I was really excited," she said.
With performances slated for next month, Hayes said she was excited to once again help bring "The Nutcracker" to local audiences, especially now that she plays such an important role in the production.
Hayes said that through ballet she said she had developed key lessons in discipline and etiquette. She said she also made very close friendships through her involvement with the Dance Center, noting that she met her four best friends through dancing while in kindergarten.
"We're still best friends to this day and we still dance," she said. "It was really fun."
In addition to his involvement with the Dance Center, Hayes also played a role in his former elementary school, Morningside Elementary School, through TK Stone and through his church, White Mills Christian Church.
At Morningside, Hayes performed in "Santa Remembers Christmas," a play written by his grandfather, Tim Dennis, who is a pastor at White Mills Christian Church. Her mother, Laura Beth Hayes, helped oversee the drama program at the school.
Hayes also starred in Hardin Playhouse's "The Sisters Grimm" production earlier this year.
In addition to his love of ballet and theater, Hayes also enjoys playing the piano. She said she took classes for five years and is currently taking classes with local instructor Sheila Jolly.
Through her lessons with Jolly, Hayes has given piano recitals for residents of nursing homes and assisted living facilities in the area.
"I love playing in nursing homes because even if you mess things up people are still very happy to hear people play," she said. "… They are really adorable." "
At TK Stone, Hayes is involved with the Beta Club and the Student Council. Through the Beta Club, Hayes volunteered for the annual Down Syndrome Association of the Heartland Buddies Walk in October, designed to promote inclusion and provide support to people with Down Syndrome.
During the Buddy Walk, Hayes said she helped set up a balloon arch that participants walked through, gave participants face painting, and played games with some of the children at the event. .
Through the Student Council, Hayes said she is currently planning an initiative to provide blankets to homeless people in the area and a food drive for Warm Blessings.
Regarding her future in the performing arts, Hayes said she would like to continue dancing in college. She said that she didn't want to become a professional ballerina, but that she would one day like to get a business degree and open her own dance studio.
"I just have a passion for dancing and I just want to keep dancing for the rest of my life," she said.
Andrew Critchelow can be contacted at 270-505-1413 or [email protected]