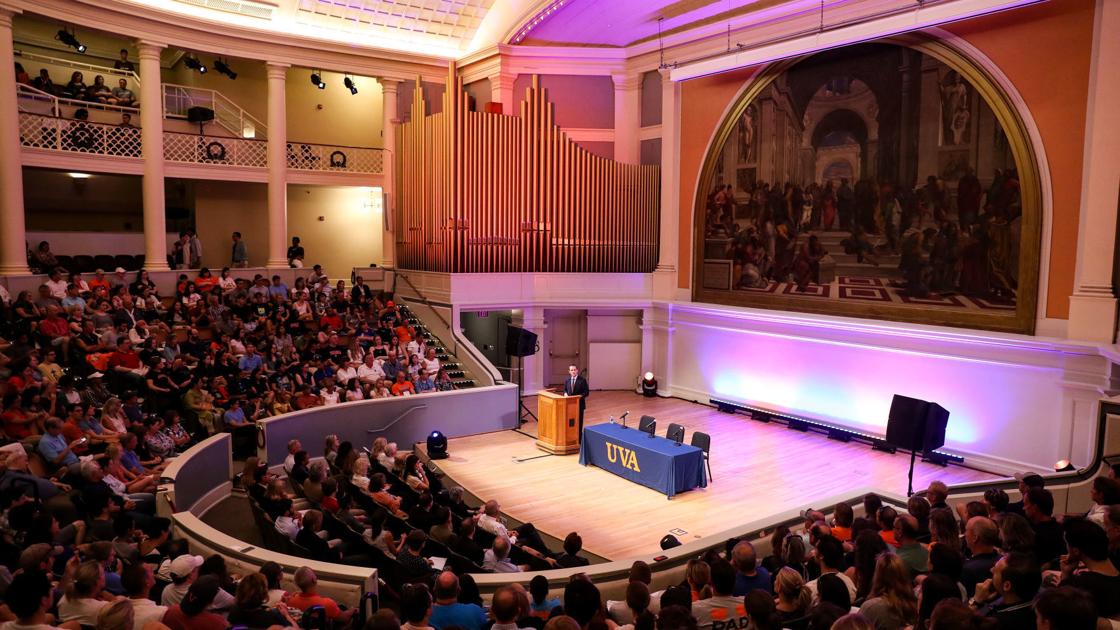 Editorial: UVa giveaway a big boost for culture | Editorial
Daily Progress (Charlottesville)

A "showstopper" is a concert song or moment in a theatrical performance so breathtaking that it prompts the audience to interrupt with applause and cries of approval.
Here we have a showEntrance. A very large showstarter.
The University of Virginia received a donation of $ 50 million to fund a brand new performing arts center.
Patron of the arts Tessa Ader made the donation.
"It's an extraordinary gift," said Jody Kielbasa, vice-president of arts at UVa and director of the Virginia Film Festival. "This is, to my knowledge, the largest donation to the arts by far at the University of Virginia."
The donation will finance a state-of-the-art structure in the Emmet Street-Ivy Road corridor, where UVa is already redeveloping the property.
A current plan, still subject to review, is to include rehearsal studios, a 1,100-seat concert hall, a 150-seat recital hall, and an adaptable space that could house a variety of performances and performances. exhibitions.
University officials said the size and quality of the center would attract artists of national and international renown.
So much so that Kielbasa predicts that it will be a generator of tourism and income for the region. [One doesn't have to be a Hokie to note that in this instance, the Hoos seem to be emulating the success of Virginia Tech's Moss Arts Center in downtown Blacksburg.]