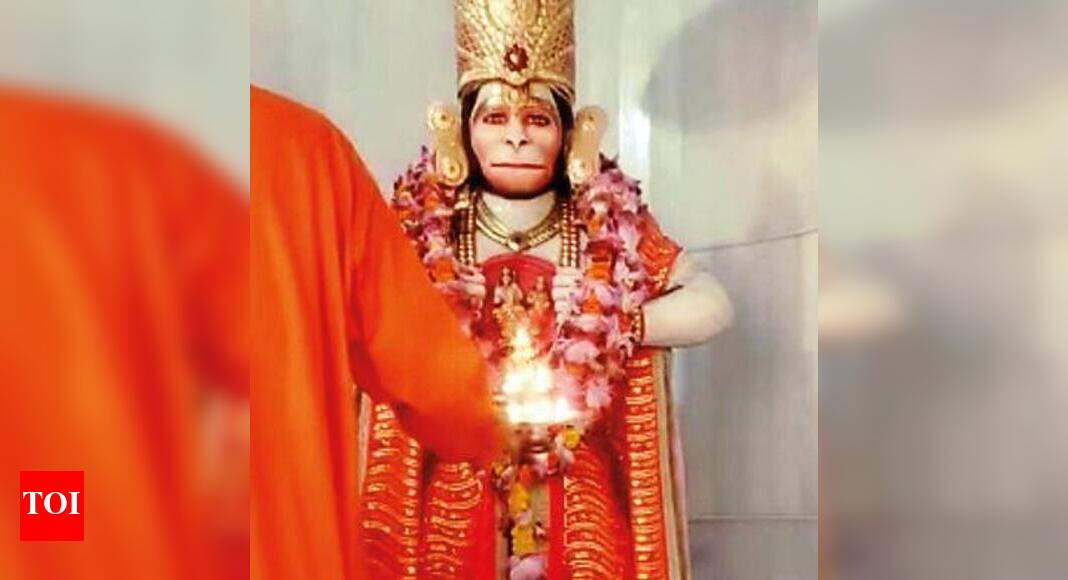 Bada Mangal celebrated amid full Covid protocol | Lucknow News
[ad_1]
LUCKNOW: The first Bada Mangal, which draws thousands of worshipers to the city's Hanuman temples, was celebrated with full Covid protocol for the second year in a row.
The rituals were performed by priests and the Hanuman temples remained closed due to the crown-induced lockdown in the city. However, a number of worshipers were seen outside the temples, paying homage to the auspicious day.
At Hanuman Setu Temple, many people were seen clicking selfies. The temple authorities had barricaded the main entrance so that no worshipers could violate the Covid protocol.
"Although we were not allowed to enter the temple, we wanted to thank the Lord for saving our lives," said Avantika Srivastava, a devotee, adding that "it has been a difficult year for everyone. and a visit to the temple brings us comfort. "
Meanwhile, Hanuman Setu and Naya Hanuman temples in Aliganj broadcast live morning and evening "aarti" on Facebook, giving devotees the opportunity to have a "darshan" from Lord Hanuman.
"The devotees were curious about the temple reopening, but the need of the hour for everyone is to stay inside and read Hanuman Chalisa in their homes. If the temples had been opened on Tuesday, it would have been impossible for us to apply the Covid protocol, "said Anil Kumar Tiwari, managing director and administrator of Aliganj Shri Mahaveer ji Trust (Naya Hanuman Mandir).
[ad_2]