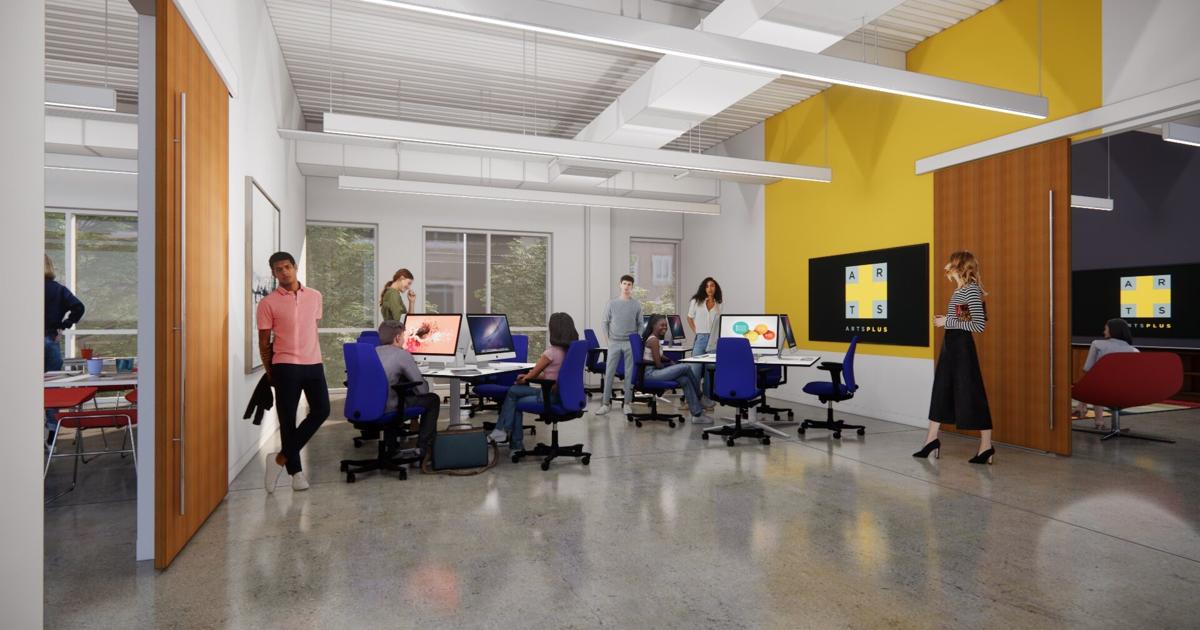 Arts+ invites the community to preview the new Studio 345 space | Entertainment
CHARLOTTE — Arts+ invites the community to preview the new brick-and-mortar home of Studio 345, the longtime free youth development program for high school students who live in Mecklenburg County.
The free event will take place from 1 to 4 p.m. on September 10. It will be a celebration of growth, perseverance and creativity, with hands-on artistic activities and a preview of the workshops and classes that will be offered in the Arts+ visual arts studios. , including Studio 345.Arts+ moved from Spirit Square in September last year (the organization's headquarters since 1998).
In the meantime, the nonprofit organized camps at the VAPA Arts Center that focused on mixed media and film/photography.
The Sept. 10 event will be the first opportunity for the community to view the 7,300 square feet of nonprofit space inside the Children & Family Services Center at 601 E. 5th St.
Most of the new office space will be dedicated to Studio 345, the county-funded free digital media after-school program open to all Mecklenburg high school students. The Studio 345 program uses digital photography, digital media arts, and multimedia design to educate and inspire students to stay in school, graduate, and pursue goals beyond high school.
"This move allows Arts+ to maintain a presence in a central area," said Devlin McNeil, President and CEO of Arts+. "It's important that we always operate in an accessible location, and the Fifth Street space is convenient for public transportation and offers limited free parking."
Tenants of the Center for Child and Family Services, Arts+ will be directly connected to a number of organizations that are already partners or have the potential to partner in the future.
Neighbors include Safe Alliance (an existing Arts+ outreach partner), United Way and SmartStart – among several others.
"The new space features the full bandwidth of Studio 345," McNeil said. "We will once again have a dedicated space for screen printing, a fully built studio for film and digital photography (with green screen) and studio light tracking, and MacBooks with industry standard technology for design graphics and the creation of portfolios."
September 10 will feature hands-on arts activities, live musical performances showcasing the quality of Arts+ music programming, instructor-led tours of Studio 345 spaces, indoor and outdoor entertainment, and free ice cream. The event is open to the public. No RSVP is required.
On the Web: www.visitartsplus.org