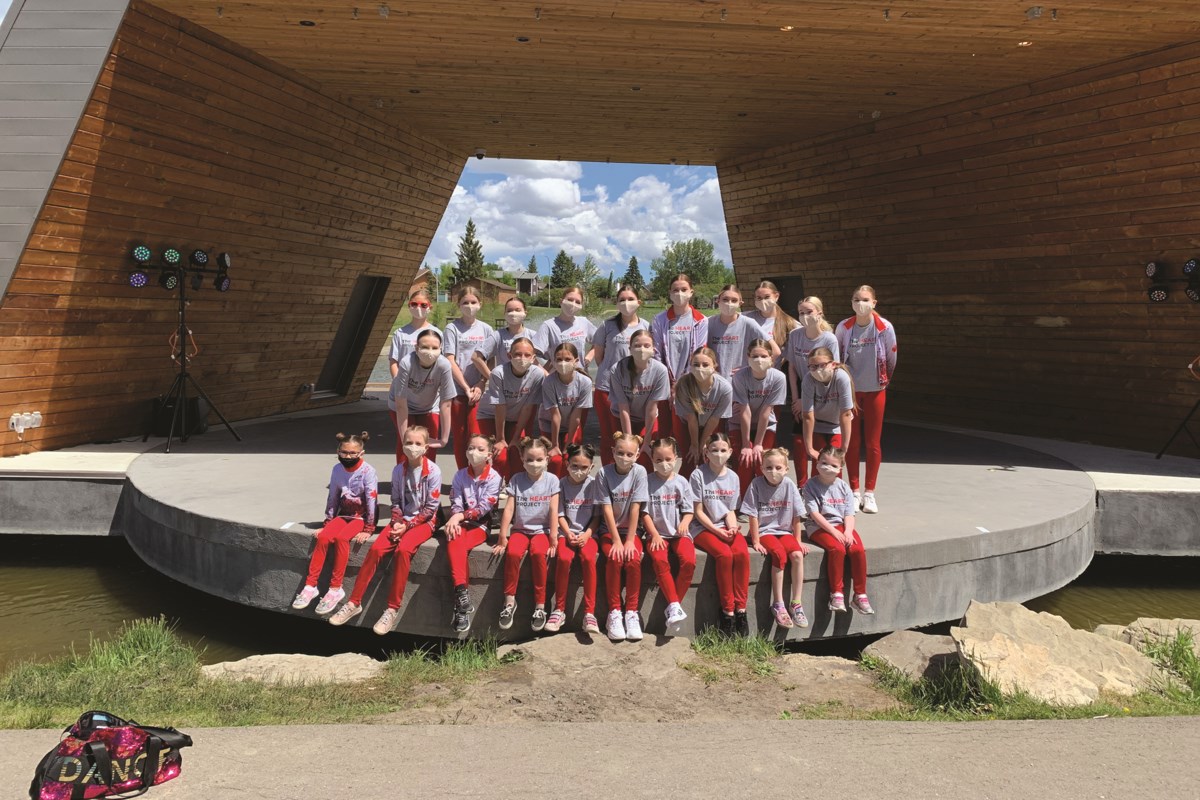 Ambition Performing Arts delighted to bring back pre-pandemic programming
Since its start in March 2020, the COVID-19 pandemic has put a damper on theatrical performances, dance recitals and performances by artists from many communities.
Since its start in March 2020, the COVID-19 pandemic has put a damper on theatrical performances, dance recitals and performances by artists from many communities.
But for Airdrie's Ambition Performing Arts (APA), the show must go on.
With the transition to Stage 3 of Alberta's reopening plan earlier this month, the Luxstone-based performing arts studio returned to its pre-pandemic programming this summer, including classes in person, summer camps and competitions.
According to Tara Pickford, owner and founder of APA, the future looks much brighter for the studio now that in-person lessons are possible.
"The staff can't wait to see those unmasked faces and see those big smiles again in class," she said.
Pickford added that the company has spent more than 50% of its season facilitating online dance, music and theater classes due to COVID-19 health measures.
In order to stay afloat throughout the pandemic, APA invested heavily in the technology and equipment of its studios last spring, offering instructors home kits for teaching dance at home. The studio also created a personalized online portal where families could access recordings of previous lessons that their child had missed.
"It allowed the kids to take in-person classes when permitted and to take home classes if that was where they were most safe," Pickford said.
"Our regular operations have been very different over the past 16 months."
She added that the performing arts industry has been hit hard by public health measures, causing the studio to alternate between closing and opening its doors several times during the pandemic. She said this created a sense of uncertainty and disappointment among APA students and staff.
"We were open for about 10 weeks starting in February and that was just enough time to get ready to compete, then we were closed in April just before the kids played," she said. "There was a lot of devastation across the province – our team was part of it.
"[Our students] were really, really sad to have worked so hard, just to have something taken away so quickly.
With nearly all of the restrictions now lifted, the studio is once again able to resume its pre-pandemic programming, which includes competitions and year-end recitals. The APA also managed to organize a few showcases and outdoor competitions before the reopening.
On Father's Day, June 20, APA students presented their Heart Project, which was an end-of-year recital.
"We weren't sure what it would look like, but we knew we weren't going to let these kids down," Pickford said.
"We knew we wouldn't take the arts away and we would dig deep and find another way to deliver. "
The Heart Project consisted of an 11-hour show in Nose Creek Regional Park, with performances every 10 minutes to handle the lively crowd, according to Pickford. She said the day in the park brought a "wonderful slice of normalcy" for families.
"The students learned the majority of their choreography online. They had a class in person before we did our show, "she said. "It was really a labor of love and the kids playing there, it's just something that is so important to them."
She added that the APA students also entered a competition on June 23 at the High River Sunset Drive-In, where the Alberta Dance Academy teamed up with the city's local drive-in to set up a stage and an LED screen for children. The artists' parents sat in their cars and watched the show like a movie while driving.
"These kids are out in the blazing sun and they put it all out and you know… they're dusty, they're dirty, they're sweating and they're smiling so hard," she said.