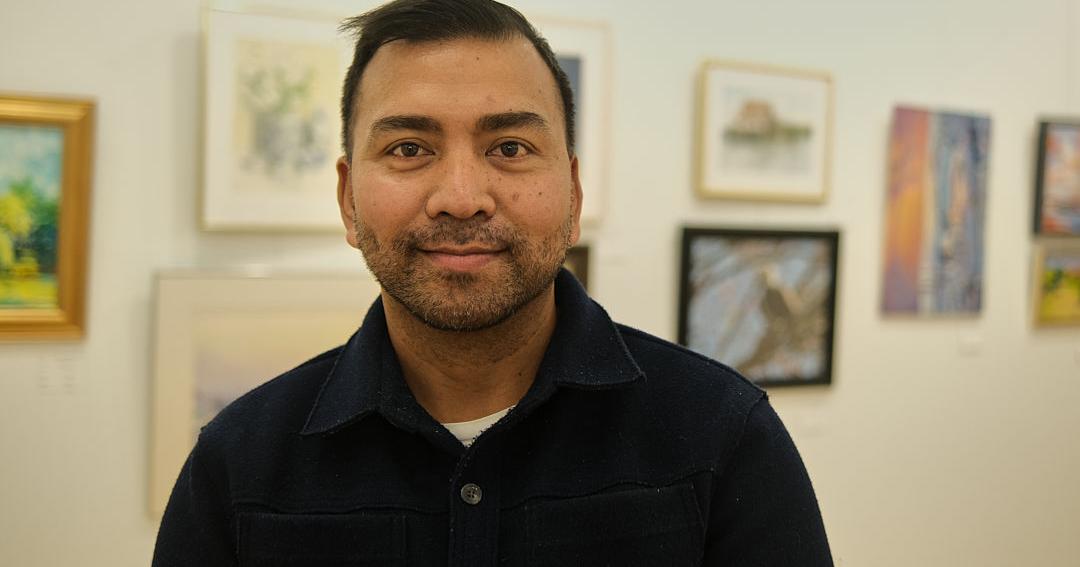 A native of Thailand, the new director of the gallery of AoA, graduated from UNC | Local News
An Elizabeth City resident with an MFA from the University of North Carolina at Chapel Hill is the new director of the Arts of the Albemarle gallery.
Seoun Som, 42, was introduced at a reception held Wednesday afternoon at AoA. Som, who officially took over as gallery director on Tuesday, January 18, replaces Colleen Brown, AoA grant writer and performing arts specialist, who had served as interim director since the departure of former director Allison. Cianciulli at the start of 2021.
According to AoA, Som will be in charge of gallery operations, working with member and guest artists, creating visual arts programming and events, and overseeing exhibitions and retail sales.
"We are thrilled to have Seoun join AoA to lead our visual arts," said Sally Bruderle, Chair of AoA's Board of Directors, in a press release. "He brings exceptional artistic training and experience to the position with a vision to elevate our visual arts experience for artists and the community."
AoA chief executive Laurie Edwards is also thrilled to have Som join the staff of the regional arts group.
"Seoun's unique background in the arts brings a whole new level of excitement and expertise to AoA's gallery," she said. "Our artists and our community will benefit from his rich experience. I am excited about this new era.
Som and her partner moved from Columbus, Ohio to Elizabeth City nearly three years ago after the two visited the area.
"We fell in love with the city," he said after touring the waterfront and downtown. "Okay, that's really nice."
Som said that as AoA's new gallery director, he will have even more opportunities to get to know the people of Elizabeth City.
"I love it," he said. "It's just a great way for me to immerse myself in the community. … I just feel honored to be here.
Som's MFA is in studio arts and her background as an artist includes photography. He also holds a Bachelor of Fine Arts degree from Youngstown State University, located in Youngstown, Ohio.
In addition to teaching photography and digital illustration classes at the college level, Som has worked as a guest lecturer at several universities, including California College of the Arts, Parsons New School, Ohio University, and UNC. Som was a lecturer at UNC.
Som has also exhibited his photographs in various venues, including galleries in North Carolina, New Jersey, and Ohio. He has also exhibited at international art festivals and events.
One of Som's artistic interests is how different art forms can be beneficial in treating people with post-traumatic stress disorder. While in Ohio, he participated in a therapeutic photography project that worked with mentally ill patients.
Som's family is originally from Cambodia, but he was born in a refugee camp in neighboring Thailand. Indeed, in the 1970s, his family fled the totalitarian regime of the Khmer Rouge and communist leader Pol Pot. His family stayed in Thailand for six years and Som grew up in Australia.
Som said that as the gallery's new director, he wanted to continue AoA's mission of providing a community space for the exchange of art and ideas.
An upcoming gallery exhibition that excites him is his collaboration with students from Elizabeth City State University. In February, as part of Black History Month, the gallery will screen a documentary on North Carolina's black veterans and their participation in World War II.